Why Some Kids Take Longer to Recover From Brain Injury: MedlinePlus Health News
Why Some Kids Take Longer to Recover From Brain Injury
Scans reveal white-matter decline after some accidents, researchers say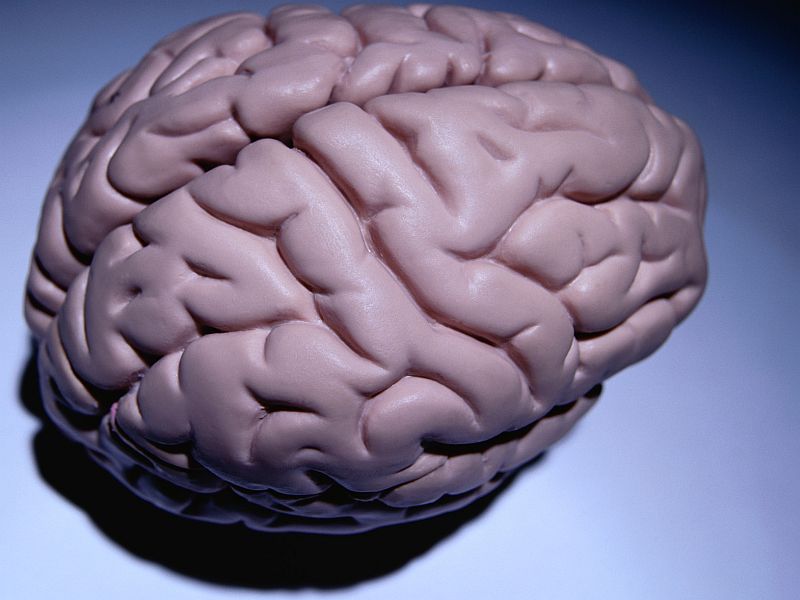 WEDNESDAY, March 15, 2017 (HealthDay News) -- Brain scans may reveal which children will take longer to recover from a traumatic brain injury, according to a new small study.
Damage to white matter in the brain -- seen with brain imaging -- appears to be associated with slower recovery, researchers found.
"Traumatic brain injury is a leading cause of disability in children, but it's very difficult to predict long-term outcome and which kids might need more aggressive treatment," said study author Emily Dennis.
"While the severity of the injury certainly plays a role in this, there's still a lot of uncertainty -- you frequently have two patients with similar injuries who have different recoveries," said Dennis, a postdoctoral scholar at the University of Southern California in Los Angeles.
The study included 21 children, aged 8 to 18. They had been hit by a car, hurt in a car crash, or had fallen from skateboards, scooters or bikes. As a result, they suffered moderate to severe traumatic brain injury (TBI).
Using brain scans and EEGs (electroencephalograms), researchers assessed how quickly information was transferred between white matter that connects the two halves of the brain. Previous studies have shown that both children and adults have slower transfer times immediately after a traumatic brain injury.
A few months after their head injury, half the children in the study still had slower transfer time while the other half was in the normal range. Those with slower transfer time also had disruptions to the white matter that got worse in the year between their first and second brain scans.
The researchers compared the results with test results from 20 children who had no brain injury. Patients with slower transfer had significantly worse scores on tests of thinking and memory skills than the uninjured children, the researchers found.
The study results were published online March 15 in the journal Neurology.
"The finding in this study that there is degeneration of white matter in about half of the children with moderate to severe TBI during the first 16 months after an injury should stimulate attempts to understand why this is happening," Dennis said in a journal news release. That way, treatments might be developed to lessen this progressive decline in white matter, she said.
She added that the findings also need to be confirmed in larger studies.
A professor of developmental neurology at Washington University School of Medicine in St. Louis hailed the report.
"This study is an important step forward to identifying a functional biomarker that may predict the trajectory of TBI recovery," said Dr. Bradley Schlaggar.
"Success in confirming these results would be transformative for the field," Schlaggar wrote in an accompanying journal editorial.
"We need tools that will allow us to make individual predictions so we can make the best decisions about treatment and how to educate and counsel our patients and their families," he added.
SOURCE: Neurology, news release, March 15, 2017
HealthDay
Copyright (c) 2017
HealthDay
. All rights reserved.
News stories are written and provided by HealthDay and do not reflect federal policy, the views of MedlinePlus, the National Library of Medicine, the National Institutes of Health, or the U.S. Department of Health and Human Services.
More Health News on:
Wednesday, March 15, 2017