Vitamin E, Selenium Supplements Won't Curb Men's Dementia Risk: MedlinePlus Health News
Vitamin E, Selenium Supplements Won't Curb Men's Dementia Risk
Brain expert says it's unlikely that any one nutrient would be a 'silver bullet'
Monday, March 20, 2017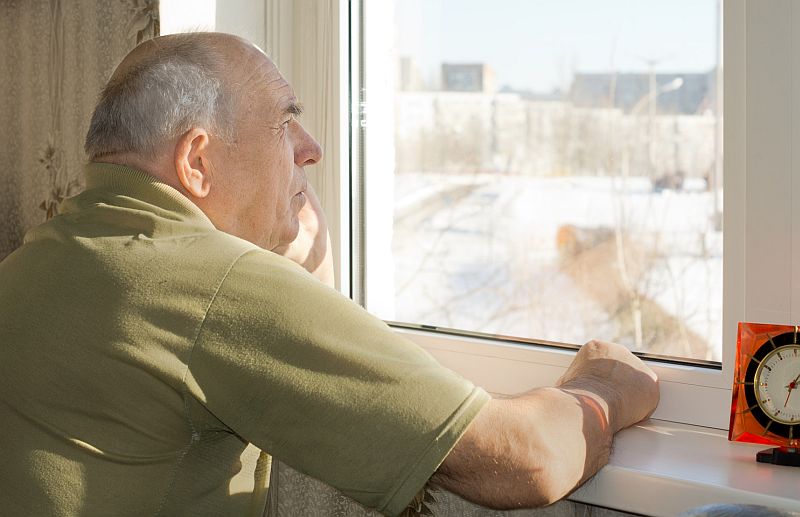 MONDAY, March 20, 2017 (HealthDay News) -- A daily dose of vitamin E or selenium supplements won't keep dementia at bay in older men, new research reveals.
"After an average of five years of supplementation, and up to 11 years of follow-up, we did not observe fewer new cases of dementia among men who took any of the supplements compared to neither supplement," said study co-author Frederick Schmitt. He's a professor with the Sanders-Brown Center on Aging and the department of neurology at the University of Kentucky in Lexington.
"Based on these results, we do not recommend vitamin E or selenium supplements to prevent dementia at these doses," he added.
Approximately 5 million American seniors are now living with Alzheimer's, the study authors noted.
Selenium is an essential antioxidant, according to the U.S. National Institutes of Health (NIH). It's involved in promoting hormone metabolism, as well as protecting against infection and oxidative damage. Vitamin E is thought to boost immunity and protect against cell damage. Both are naturally found in many foods, the NIH said.
Unlike prescription medications, supplements aren't regulated by the U.S. Food and Drug Administration for safety or effectiveness.
Researchers initially became interested in vitamin E and selenium because of their antioxidant properties. Antioxidants can help prevent damage to some cells. The study team hoped that this would be true for the brain cells involved in dementia.
Schmitt said his team was "not aware of specific supplement makers that market vitamin E or selenium for brain health."
Between 2002 and 2008, the study enrolled slightly more than 7,500 males across the United States (including Puerto Rico) and Canada. All were aged 60 or older. None had a history of neurological problems, dementia, serious head injury or substance abuse.
Participants were divided into four groups: a vitamin E group; a selenium group; a combination group; and a placebo group (the "control" group).
The supplement doses were 400 international units (IUs) of vitamin E and 200 micrograms of selenium per day.
The men took the supplements or the placebo for an average of about five years, the study authors said.
Study participants underwent annual in-person memory screenings and, sometimes, secondary mental health screenings. Starting in 2008, and continuing through 2014, a smaller sub-group of roughly 4,300 participants continued memory screenings by phone.
In the end, 325 men developed dementia at some point during the study. Of these, 71 had been in the vitamin E group, 78 in the selenium group, 91 in the combination group, and 85 in the control group that took no supplements.
Schmitt said since the study didn't include women, he couldn't speculate whether the findings would apply across gender.
But, "for consumers specifically concerned about brain health and cognition, they should be aware that no scientifically rigorous studies have identified any supplement as an effective treatment or prevention for dementia," Schmitt said.
For people who want to do something, he said, "regular physical activity, such as walking, and a heart-healthy diet have much more evidence supporting their effectiveness for reducing dementia risk."
Dr. Steven DeKosky, co-author of an accompanying editorial and deputy director of the McKnight Brain Institute at the University of Florida in Gainesville, had words of advice when it comes to taking supplements for any reason: "buyer beware."
"My rule for people taking supplements is that they should check with their physicians," he said. DeKosky added that people should "not stop their prescribed medications because they were going to take something else."
Supplements can sometimes interact with prescription drugs, and "there is no proof that they work," he noted.
DeKosky also downplayed the anti-dementia potential of supplements.
"It is not a simple disease," he said, "and a simple 'silver bullet' is not to be expected."
The study was published online March 20 in JAMA Neurology.
SOURCES: Frederick A. Schmitt, Ph.D., professor, Sanders-Brown Center on Aging and department of neurology, University of Kentucky, Lexington, Ky.; Steven T. DeKosky, M.D., deputy director, McKnight Brain Institute, department of neurology, and associate director, Florida Alzheimer's Disease Research Center, University of Florida, Gainesville; March 20, 2017, JAMA Neurology, online
HealthDay
Copyright (c) 2017
HealthDay
. All rights reserved.
News stories are written and provided by HealthDay and do not reflect federal policy, the views of MedlinePlus, the National Library of Medicine, the National Institutes of Health, or the U.S. Department of Health and Human Services.
More Health News on: