Hodgkin Lymphoma Survivors Face Risk of Second Cancer: Study: MedlinePlus Health News
Hodgkin Lymphoma Survivors Face Risk of Second Cancer: Study
Those diagnosed at younger age or have a family history of cancer even more vulnerable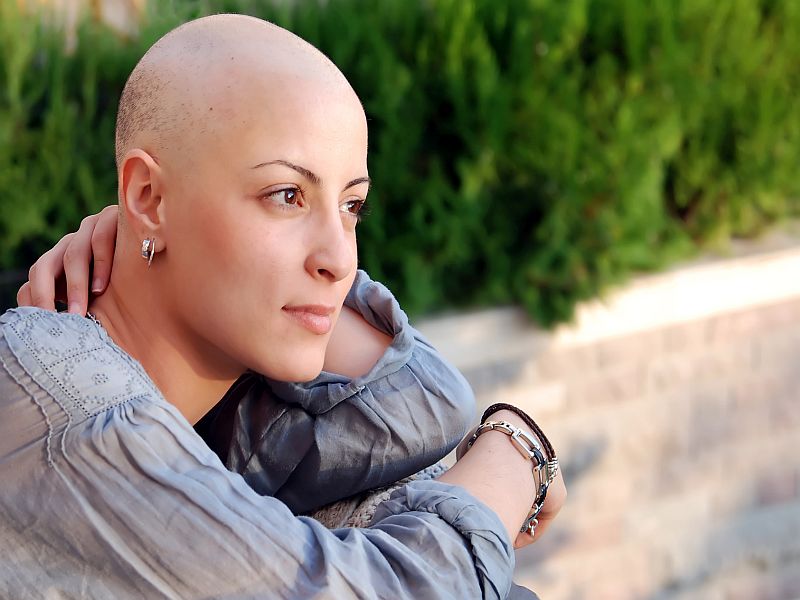 MONDAY, March 13, 2017 (HealthDay News) -- The risk of developing a second type of cancer may be high among Hodgkin lymphoma survivors, especially those with a family history of cancer.
That's the finding of a new European study in which researchers examined data from more than 9,500 Hodgkin lymphoma patients.
Hodgkin lymphoma, once known as Hodgkin's disease, is a cancer that starts in the white blood cells called lymphocytes. Lymphocytes are part of the immune system, according to the American Cancer Society.
"The vast majority of patients with Hodgkin lymphoma are cured with a combination of chemotherapy and radiotherapy," said study author Amit Sud, a clinical research fellow at the Institute of Cancer Research in London.
"Our research has shown that these patients are at substantially increased risk of a second cancer later in life -- and particularly if they have a family history of cancer," Sud said in an institute news release.
But the study did not prove that Hodgkin caused the risk of a second cancer to rise.
Overall, the study found that survivors had a 2.4 times higher risk of any type of second cancer than people in the general population, and this risk remained high for 30 years after treatment.
But further analysis showed that the risk was 2.8 times higher among the 30 percent of Hodgkin lymphoma survivors with a family history of cancer, compared with 2.2 times higher among those without a family history of cancer.
The risk was greatest -- 3.4 times higher -- among those with two first-degree relatives who'd had cancer.
The most common second cancers in Hodgkin lymphoma survivors were non-Hodgkin lymphoma, leukemia and lung, breast, colon and non-melanoma skin cancers, the researchers said.
Hodgkin lymphoma survivors were more likely to develop cancers that had occurred in family members. For example, they had a 3.5 times increased risk of lung cancer if they had a close relative with lung cancer, and a doubled risk of breast or colon cancer if a family member had those cancers.
The researchers also found a link between age at diagnosis and increased risk of a second cancer.
For example, women diagnosed with Hodgkin lymphoma before age 35 had a 14 percent greater risk of developing breast cancer over the next 30 years. This compares with 3 percent risk among those who were older than 35 at diagnosis, according to the study.
"Younger women who have been treated with radiotherapy [radiation therapy] to the chest for Hodgkin lymphoma are already screened for breast cancer, but our study suggests that we should be looking at ways of monitoring survivors for other forms of cancer, too, and potentially offering preventative interventions," Sud said.
"After patients are cured, they no longer encounter oncologists, so it's important that other health care providers are aware of the increased risk to Hodgkin lymphoma survivors, to improve early diagnosis of second cancers," he concluded.
The study was published March 13 in the Journal of Clinical Oncology.
SOURCE: The Institute of Cancer Research, news release, March 13, 2017
HealthDay
Copyright (c) 2017
HealthDay
. All rights reserved.
News stories are written and provided by HealthDay and do not reflect federal policy, the views of MedlinePlus, the National Library of Medicine, the National Institutes of Health, or the U.S. Department of Health and Human Services.
Monday, March 13, 2017