Finally, Proof That Hearing Aids Help: MedlinePlus Health News
Finally, Proof That Hearing Aids Help
High-quality digital devices provide 'significant benefit' to older Americans, study finds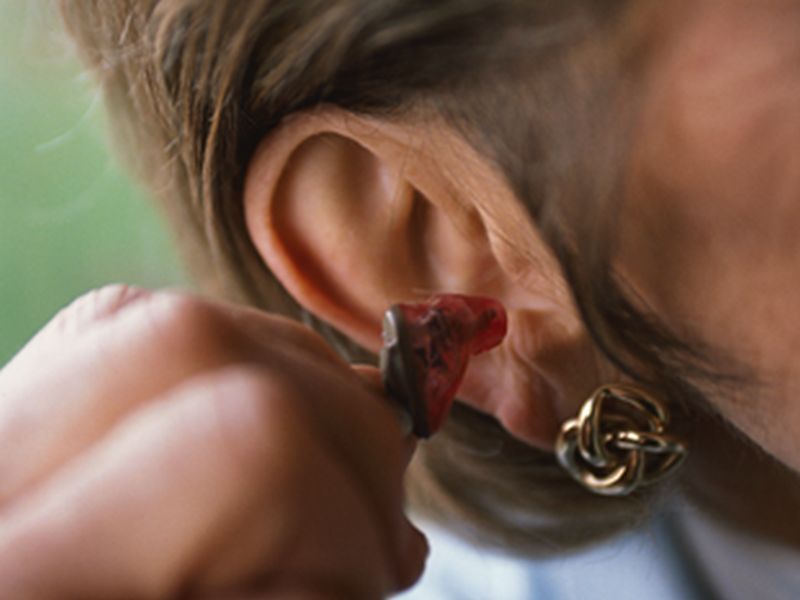 THURSDAY, March 2, 2017 (HealthDay News) -- Millions of older Americans are hard of hearing, but solid evidence about the value of hearing aids has been lacking -- until now.
New research findings "provide firm evidence that hearing aids do, in fact, provide significant benefit to older adults," said lead author Larry Humes, a professor at Indiana University's department of speech and hearing sciences.
Only 30 percent of Americans 70 and older with hearing loss who could benefit from hearing aids have ever worn them. And even fewer adults aged 20 to 69 who could benefit have ever used them, according to the U.S. National Institute on Deafness and Other Communication Disorders.
Enhancing their accessibility and affordability is vitally important, the agency says. High-quality hearing aids often cost thousands of dollars.
Up to now, "the U.S. Preventive Services Task Force has not been able to support widespread hearing screening for adults over age 50," said Humes.
"This study, along with others to follow, will help establish the evidence base needed to foster better hearing health care for many older Americans," he said.
The study involved 154 adults, aged 55 to 79, who had mild-to-moderate hearing loss. All had the same high-end digital mini hearing aids fitted in both ears.
But some received counseling and fittings from audiologists, while others received an over-the-counter pre-programmed hearing aid. In a third group, the hearing aids provided no audiological benefit.
Benefits were similar for both the audiologist-fitted devices and over-the-counter aids. But people whose devices were fitted by an audiologist expressed more satisfaction, the researchers said.
More studies are needed to see if the results apply to other devices, Humes said.
The study was published March 2 in the American Journal of Audiology.
Humes emphasized that the hearing aids used in this study "were of high quality," not the simpler devices that many associate with an over-the-counter model.
"Also, all patients received a complete audiologic evaluation prior to treatment," he said in a journal news release.
These factors could influence patient satisfaction. "However, the results of this study should serve as a yardstick for comparing outcomes of future hearing aid studies," Humes said.
SOURCE: American Journal of Audiology, news release, March 2, 2017
HealthDay
Copyright (c) 2017
HealthDay
. All rights reserved.
News stories are written and provided by HealthDay and do not reflect federal policy, the views of MedlinePlus, the National Library of Medicine, the National Institutes of Health, or the U.S. Department of Health and Human Services.
More Health News on:
Thursday, March 2, 2017