High-Dose Statins Boost Survival: Study: MedlinePlus Health News
High-Dose Statins Boost Survival: Study
Increased doses reduced death risk in those with existing heart disease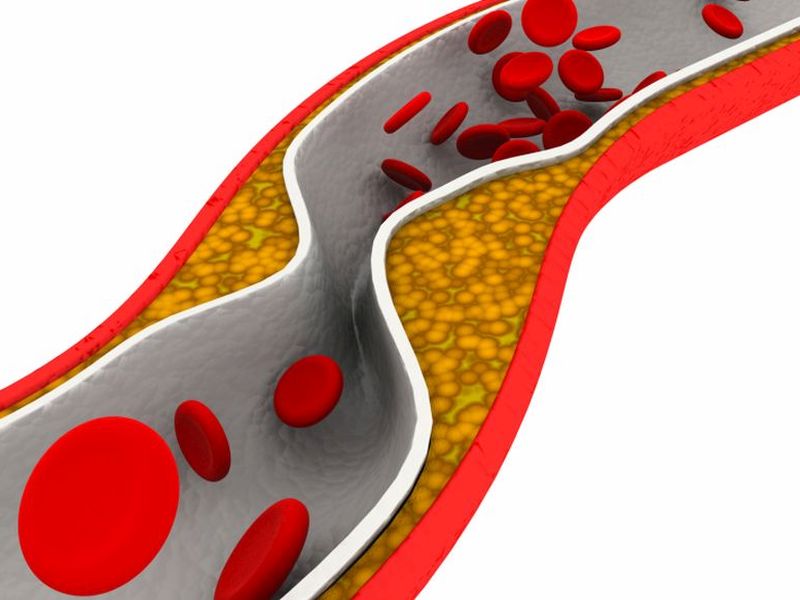 WEDNESDAY, Nov. 9, 2016 (HealthDay News) -- Higher doses of the cholesterol-lowering drugs known as statins appear to boost survival slightly for certain people, a large new study reports.
The study followed more than 509,000 patients with various forms of cardiovascular disease. The researchers found that survival increased by 9 percent when people took high versus moderate doses of statin for a little over a year.
High doses -- also called high-intensity statin therapy -- included 40 to 80 milligrams (mg) of atorvastatin (Lipitor) or 20 to 40 mg of rosuvastatin (Crestor) daily. Examples of moderate doses include 10 to 20 mg of Lipitor and 5 to 10 mg of Crestor, the study reported.
Unlike some previous studies, this study included adults over age 75. The study showed that people over 75 also have a survival benefit with high doses compared to moderate doses, said study author Dr. Fatima Rodriguez. She's a cardiovascular medicine fellow at Stanford University School of Medicine in Palo Alto, Calif.
The bottom line, Rodriguez said, is that "if you have had a cardiovascular event, you should be on high-intensity statin therapy and you should be on the highest dose you are able to tolerate."
Major guideline-issuing organizations haven't come up with consistent recommendations for statin dosing, study authors said.
For example, in 2013, the American College of Cardiology and the American Heart Association jointly recommended a risk-based strategy and giving high doses of statin therapy for those with cardiovascular disease with narrowed arteries for all who were under age 75 if they could tolerate it.
The evidence about statins' benefits for those over 75 is limited due to their small numbers in clinical trials, the researchers noted in the study.
However, in 2014 the U.S. Veterans Administration (VA) recommended only moderate doses, noting the lack of conclusive evidence that higher-dose statins are more beneficial.
The current study included nearly 500,000 men and about 10,000 women. Their average age was 68.5 years at the start of the study. All were military veterans.
About 30 percent of the study participants were receiving high-dose statin therapy. Around 45 percent were on moderate dose statins. And, less than 7 percent were taking low-dose statins. Another 18 percent weren't taking statins at all, the study said.
The new study looked only at what experts call secondary prevention -- that is, what therapy is best if someone has an existing heart problem.
Why did high doses seem to be the better option?
"Part of it is they lower the LDL, the bad cholesterol," Rodriguez said. They also lower inflammation and plaque, improving heart health, she said.
The study is published online Nov. 9 in JAMA Cardiology.
In an editorial accompanying the study report, Dr. Robert Bonow and Dr. Clyde Yancy, both from Northwestern University Feinberg School of Medicine, wrote that the findings are significant.
Study researchers "provide compelling evidence that statins reduce mortality even when measured at only one year of exposure and that the reduction in mortality is greater with high-intensity statin therapy," Bonow and Yancy wrote.
One caveat, however, is that the findings should be interpreted with caution because they run counter to those from randomized clinical trials, the editorial said.
The new information for those over 75 is welcome, the editorialists wrote. These findings should trigger more study, they said.
Doctors should discuss which statin therapy is best for each individual patient, Rodriguez said.
SOURCES: Fatima Rodriguez, M.D., M.P.H., cardiovascular medicine fellow, Stanford University School of Medicine, Palo Alto, Calif.; Nov. 9, 2016, JAMA Cardiology
HealthDay
Copyright (c) 2016
HealthDay
. All rights reserved.
News stories are provided by HealthDay and do not reflect the views of MedlinePlus, the National Library of Medicine, the National Institutes of Health, the U.S. Department of Health and Human Services, or federal policy.
More Health News on:
Wednesday, November 9, 2016