MercatorNet: Japan's population woes
Japan's population woes
The demographic slide continues.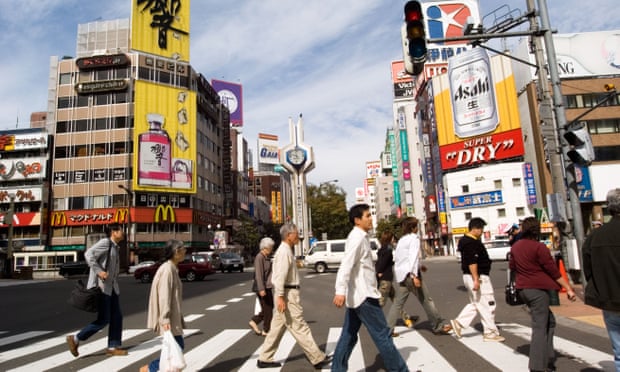 As we
reported
at the beginning of the year, the Japanese population is officially shrinking at a fast rate. The census results showed that the population shrunk by one million people in the years 2010-2015. Now there has been more data
released
by Japan's Ministry of Internal Affairs and Communications that shows that the native Japanese population fell at its fastest rate since records began in the 1960s. Excluding foreign nationals, the Japanese population fell by 271,834 to just under 126 million in the year to 1 January 2016. This brings the native Japanese population to levels last seen at the end of the twentieth century and there is no end in sight to the decline.
In 2015 there was actually a slight uptick in births in Japan but this was more than matched by the increased death rate caused by the large number of elderly Japanese reaching the end of life. (Over a quarter of the Japanese population is aged 65 por older.) 41 of Japan's 47 prefectures saw their populations decline. Tokyo and the other major urban areas saw the biggest increases in population as urbanisation and the depopulation of the countryside continues apace. In fact, the three biggest urban areas (Tokyo, Kansai and Nagoya) are home to over 51% of the Japanese population now – a record 64.5 million people.
This means that Prime Minister Abe's "priority" to ensure Japan's population does not fall below 100 million is under threat. The only slight cause for optimism is that the foreign national population (which fell after the 2011 tsunami disaster) has increased by more than 5% to 2.17 million. However, with mass immigration still politically unplatable, Japan will have to look to its native population to slow and then reverse the decline.
As I was writing about media coverage of terror attacks and mass shootings today, the news came through that Le Monde would no longer publish images of people responsible for terror attacks. A couple of other media organisations followed suit and the Catholic paper La Croix said it would only publish attackers first names in future. These seem like good moves to me, though they didn't stop TVNZ this evening showing a picture of the two young jihadists who killed a Normany priest on Tuesday.
I've suggested that we could go further
. What do you think?
Carolyn Moynihan
Deputy Editor,
MERCATORNET
MERCATORNET | New Media Foundation
Suite 12A, Level 2, 5 George Street, North Strathfied NSW 2137, Australia
Designed by
elleston
New Media Foundation | Suite 12A, Level 2, 5 George St | North Strathfield NSW 2137 | AUSTRALIA | +61 2 8005 8605