If 1st Baby's Early, 2nd Will Be Too: Study: MedlinePlus
If 1st Baby's Early, 2nd Will Be Too: Study
Chances just as high for women who go into labor naturally as those who are induced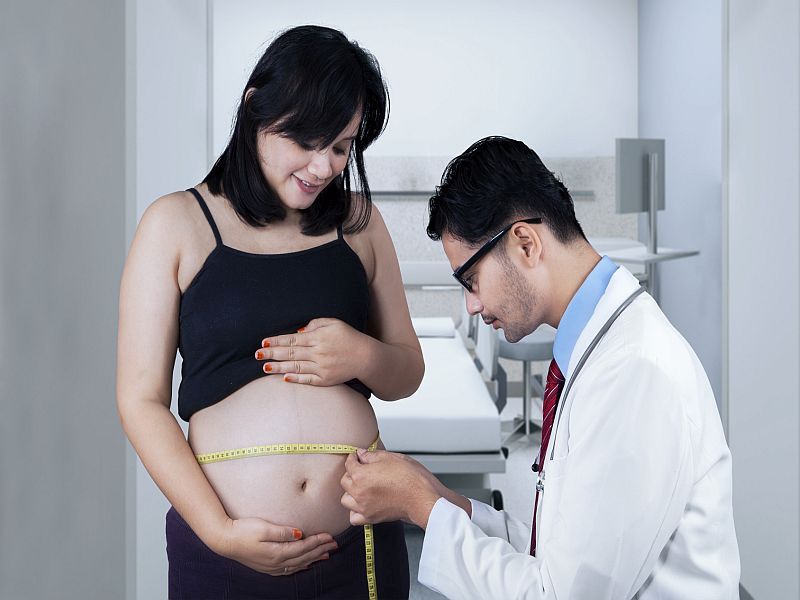 TUESDAY, July 12, 2016 (HealthDay News) -- Women who give birth to their first child even a couple of weeks early are up to three times more likely to deliver their next baby prematurely, new research suggests.
"The magnitude of the increased risk surprised us -- it really is a potent factor," said senior study author Laura Jelliffe-Pawlowski. She is associate director of precision health with the University of California, San Francisco's Preterm Birth Initiative.
For the study, researchers analyzed data from more than 160,000 women who gave birth in California between 2005 and 2011.
The study authors defined "preterm" as birth at less than 37 weeks' gestation and "early term" birth at 37 to 38 weeks' gestation.
Preterm birth is the leading cause of infant death and a major cause of life-long neurological issues, such as cerebral palsy, developmental delays, and vision and hearing loss, according to the U.S. Centers for Disease Control and Prevention.
First, the researchers took other risk factors for premature birth into account -- such as illegal drug use during pregnancy, high blood pressure, diabetes and urinary tract infections. Still, the researchers found the risk for a subsequent premature delivery was two to three times higher for women who went into early term labor with their first baby. This finding held whether the women went into labor naturally or were induced due to a medical concern, the study found.
Based on these findings, more women could be targeted for closer monitoring and treatments that could help reduce the risk for premature delivery during a second pregnancy, the researchers suggested.
Of all the first-time deliveries included in the study, almost 6 percent of the women were preterm and would automatically be considered high-risk for another premature delivery. But the researchers noted that 22 percent of the women who delivered between 37 and 38 weeks of pregnancy would not have been labeled as high risk in the future under existing standards of care.
"There are so few avenues to lower preterm birth rates, so I'm always thrilled when our work suggests an additional one," Jelliffe-Pawlowski said in a university news release.
The researchers added that women and their doctors should communicate more clearly so that women have a better understanding of prematurity and their risk of delivering early.
The study findings were published July 11 in the journal Obstetrics & Gynecology.
SOURCE: University of California, San Francisco, news release, July 11, 2016
HealthDay
Copyright (c) 2016
HealthDay
. All rights reserved.
News stories are provided by HealthDay and do not reflect the views of MedlinePlus, the National Library of Medicine, the National Institutes of Health, the U.S. Department of Health and Human Services, or federal policy.
More Health News on:
Tuesday, July 12, 2016