August 24, 2015
By: Dr. Nancy Lee, Director, Office on Women's Health (OWH)
Like other employers, the federal government takes the Break Time for Nursing Mothers law seriously. In recent years federal agencies have worked hard to provide their nursing employees with space, time, and privacy to pump at work. They know that supporting families in this way makes good business sense, increasing productivity and loyalty and decreasing turnover, health care costs, and employee absenteeism. Federal agencies have managed schedules in creative ways so that women can have the time they need to pump. They've also found a variety of permanent and flexible space options, even when space is limited.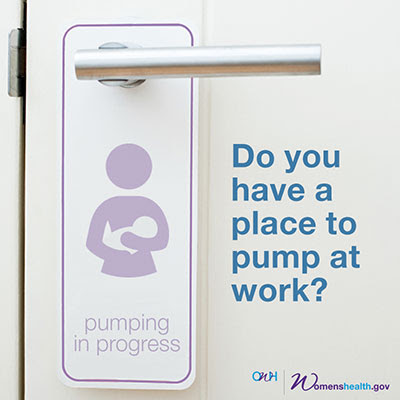 No matter a lactation room's shape or size, the opportunity it provides is immense. When moms have options, they're free to make decisions about breastfeeding based only on what is best for them and their child. They breastfeed for longer, their babies are healthier, they miss fewer days for illness and doctor's appointments, and they are more focused, loyal, and productive.
But don't take my word for it. Read what these federal employees have to say about their experiences pumping at work.
READ MORE: Join Us: Support Nursing Moms