Eye Conditions | NCCIH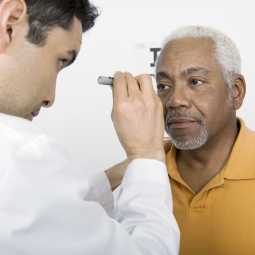 May is Healthy Vision Month, so now may be a good time to think about your eyes!
Have you considered using dietary supplements for vision problems? Currently, research has identified only one dietary supplement that's effective against an eye disease. A specific combination of vitamins and zinc has been shown to slow the progression of age-related macular degeneration (AMD).
Some dietary supplements may interact with medications or pose risks if you have medical problems or are going to have surgery, so check in with your health care provider before taking supplements.
At this time, no other dietary supplements have been shown to be helpful for eye diseases. Recently, a major study funded by the National Institutes of Health showed that omega-3 fatty acid supplements are not effective in relieving symptoms of dry eye disease. Supplements also have not been shown to be effective against cataracts, diabetic retinopathy, or glaucoma.