17-1797.pdf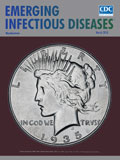 Perspective
Ending the HIV/AIDS Pandemic PDF Version

[PDF - 324 KB - 4 pages]

R. Eisinger and A. S. Fauci

The goal of ending the HIV/AIDS pandemic is theoretically achievable and would require addressing this global health catastrophe on individual and global levels by providing optimal prevention strategies and treatment regimens for individual persons living with or at risk for HIV, as well as ending the pandemic as an epidemiologic and global health phenomenon. However, from a practical standpoint, the pathway to ending the HIV/AIDS pandemic will be difficult and will require aggressive implementation of the biomedical research advances that have been made in the areas of treatment and prevention; development of additional tools, such as a moderately effective HIV vaccine; and attention to critical behavioral and social determinants. An end to the HIV/AIDS pandemic can be achieved only with provision of sustained and additional resources at the local, regional, national, and global levels.