Whites More Likely Than Others to Seek Help for Psoriasis: MedlinePlus Health News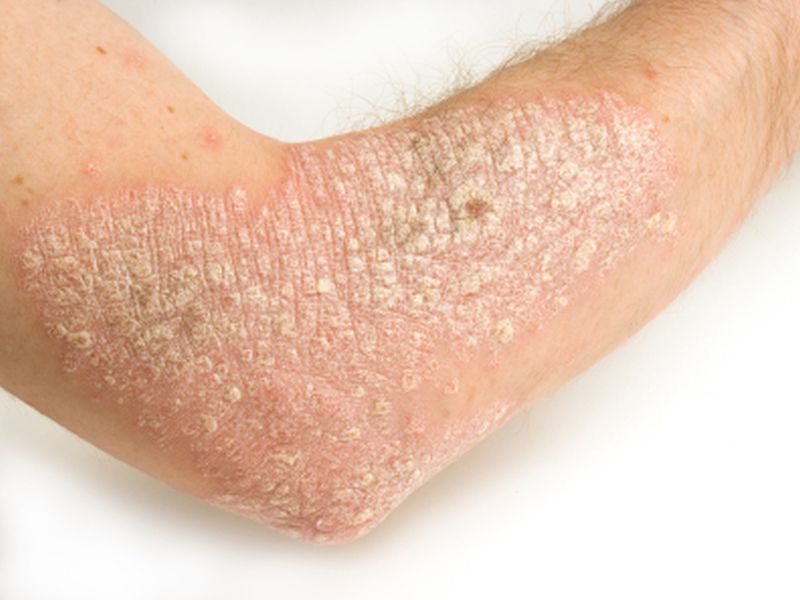 THURSDAY, Dec. 28, 2017 (HealthDay News) -- Among people with the skin disease psoriasis, could skin color play a role in whether or not they visit a dermatologist?
An analysis of federal government health survey data from 2001 to 2013 found that black, Asian and other minorities are less likely than white people in the United States to see a doctor for treatment of the chronic inflammatory disease.
The researchers found that among 842 people with psoriasis included in the study, nearly 51 percent of whites saw a dermatologist versus about 47 percent of Hispanics. In comparison, only 38 percent of blacks, Asians, native Hawaiians/Pacific Islanders and other non-Hispanic minorities saw a dermatologist for their psoriasis.
White patients also visited a dermatologist more often, the study found. They averaged 2.69 visits a year, compared with 1.87 for Hispanics and 1.30 for non-Hispanic minorities.
Nationwide, this would translate into more than 3 million fewer visits a year for psoriasis among non-Hispanic racial minorities than among whites.
"While psoriasis is less common among minorities, previous research has shown their disease can be more severe," senior author Dr. Junko Takeshita, an assistant professor of dermatology and epidemiology at the University of Pennsylvania, said in a university news release.
"Despite that, this study shows minorities are less likely to see a dermatologist for treatment," Takeshita added.
Psoriasis affects about 7.5 million Americans, according to the National Psoriasis Foundation. Along with affecting the skin, causing raised red patches with silvery scales, psoriasis has been linked with an increased risk for heart attack, stroke and premature death.
"When you combine the results of our study with the knowledge that psoriasis severity and quality-of-life impact suggest a larger burden of psoriasis among minorities, it brings into focus the racial gaps that exist in psoriasis care," Takeshita said.
Further research is needed to learn more about the reasons for these disparities, the study authors said.
"Ultimately, increasing awareness of these disparities is the first step in trying to provide equitable care and improve outcomes for all individuals with psoriasis," Takeshita concluded.
The findings were published recently in the Journal of the American Academy of Dermatology.
SOURCE: University of Pennsylvania, news release, Dec. 13, 2017
HealthDay
Copyright (c) 2017
HealthDay
. All rights reserved.
News stories are written and provided by HealthDay and do not reflect federal policy, the views of MedlinePlus, the National Library of Medicine, the National Institutes of Health, or the U.S. Department of Health and Human Services.
More Health News on
Thursday, December 28, 2017