UK charity launches new app to help men detect testicular cancer

UK charity launches new app to help men detect testicular cancer
A brand new "Check Yourself" free Testicular Cancer app has been launched by UK charity
www.theoddballsfoundation.com
. With over 16,000 new cases of testicular cancer diagnosed in the UK each year, early detection means 95% of males will make a complete recovery. Encouraging users to check themselves regularly will be a different celebrity each month with Alan Shearer featuring this December and international rugby referee Nigel Owens in January 2018.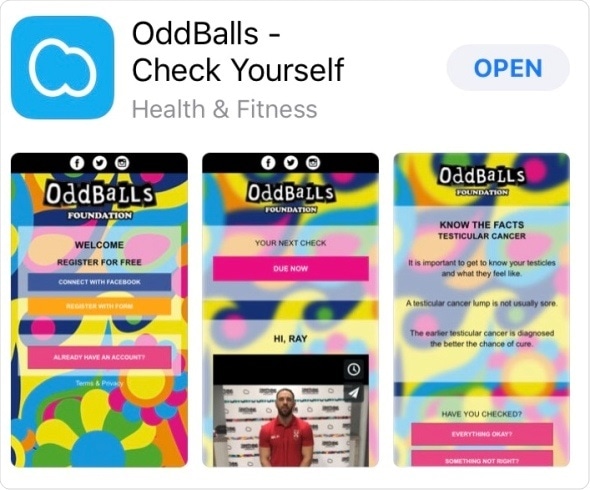 The charity also helps to fund a male health program called "Offload". Run by the Rugby Football League, it is a twelve week program designed to educate males on the importance of physical and mental health, with a week dedicated entirely to testicular cancer.
As the most common cancer in males aged 18 to 35, the app has already been welcomed by international rugby teams, premier league football clubs and cricket clubs.
Former Premier League footballer & Patron of the charity, Stephen Harper said: