The EV71 Virus May Use a Human Protein to Aid Infection

The Virus That Causes Hand, Foot and Mouth Disease May Use Human Protein to Aid Infection
A new study suggests that the human protein, prohibitin, may be used by the EV71 virus to enter motor neuron cells and cause the neurological complications of hand, foot and mouth disease.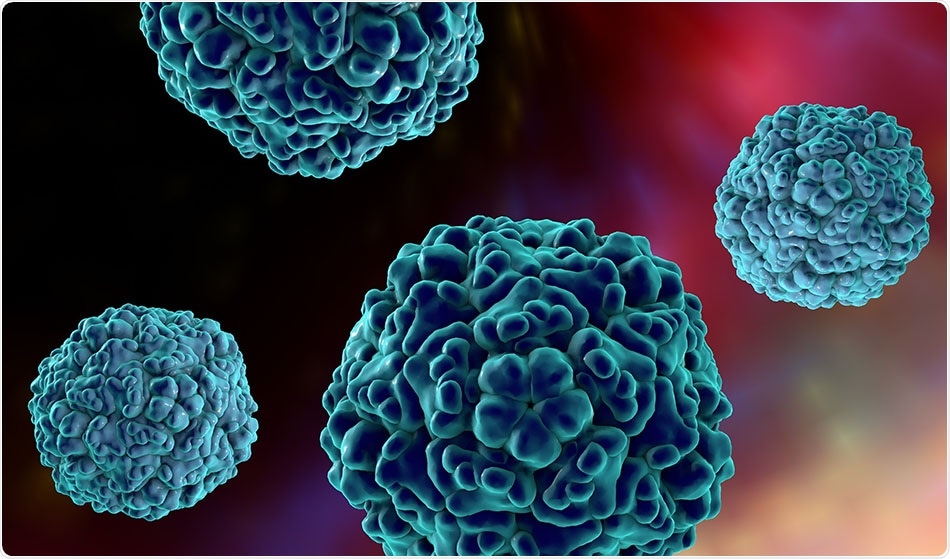 Credit: Kateryna Kon/Shutterstock
Enterovirus 71 (EV71) is one of the viruses known to cause hand, foot and mouth disease in humans. As it is closely related to poliovirus, EV71 has been the focus of much research.
Although hand, foot, and mouth disease typically presents with mild symptoms of skin rash and fever, sometimes it can develop into a more severe, life-threatening condition.
These severe neurological complications can have serious effects, including brainstem encephalitis, acute flaccid paralysis, pulmonary oedema and cardiopulmonary failure. In some cases, infection of the nervous system by EV71 can cause long term neurologic and psychiatric disorders.
Since there are currently no effective prophylactic or therapeutic agents against EV71, there has been a keen interest in determining how EV71 achieves its neurological effects.
To determine the molecular mechanisms used in EV71 infection, researchers at the National University of Singapore analysed the proteins present in human cells infected with EV71.
Further analyses were conducted on proteins whose levels were found to change during infection with EV71. These included inactivating the genes encoding the target proteins prior to infection with EV71.
It appeared that the human protein prohibitin (PHB) was needed by EV71 in order to enter motor neuron cells. Prohibitin is associated with a vast array of functions, such as regulation of proliferation, apoptosis, transcription, mitochondrial protein folding, and as a cell-surface receptor.
The researchers demonstrated that prohibitin is present on the surface of motor neuron cells and used by the EV71 virus to gain access to motor neurone cells. Once inside the cell, EV71 uses mitochondrial prohibitin to obtain the energy required to replicate and cause further infection.
A current anti-cancer drug, rocaglamide, is known to inhibit the activity of prohibitin. The researchers therefore tested whether rocaglamide had any effect on the infection of neuronal cells with EV71.
Rocaglamide was found to significantly reduce levels of the virus in neuronal cells compared with untreated cells. In addition, administration of rocaglamide prolonged the life of mice infected with EV71 and reduced the amount of virus present in their spinal cord and brain compared with untreated, EV71-infected mice.
The researchers commented, "This study identifies prohibitin as the first host factor that is specifically involved in EV71 infection of the CNS. Prohibitin is a druggable target (targeted by rocaglamide) and as such, it is hoped that our work paves the way towards an effective treatment able to prevent the neurological complications associated with EV71 infections."
It is hoped that treatment with rocaglamide may help prevent or limit the neurological complications of EV71 infection.
This research also opens up the possibility of developing new treatments for EV71 infection that target prohibitin. Further studies are required to explore the potential of anti-prohibitin treatments in the management of EV71 infection.