Flu can be spread without coughs and sneezes

Flu can be spread without coughs and sneezes
A study published yesterday in the Proceedings of the National Academy of Sciences reports that it is easier to spread the influenza virus than was previously thought.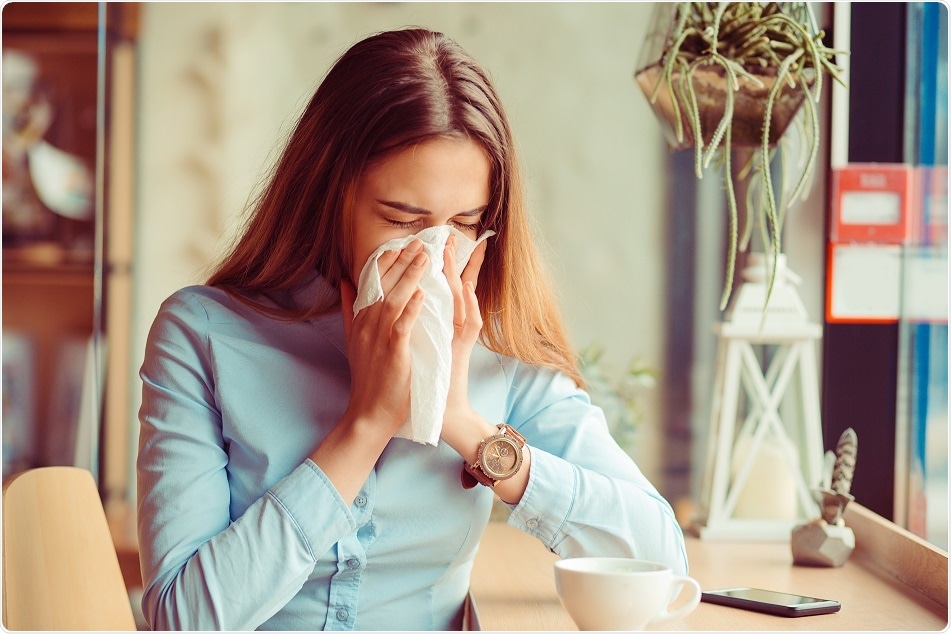 Credit: HBRH/ Shutterstock.com
It is popular belief that influenza is transmitted from infected individuals when they cough or sneeze, but the latest research suggests that the virus can be spread just by breathing.
Seasonal influenza is an acute viral infection characterized by a sudden onset of fever, cough, headache, muscle and joint pain, sore throat and a runny nose. Most people recover within a week without requiring medical attention, but the influenza virus can result in severe illness and death in high risk populations, such as the very young and the elderly.
The virus spreads easily from person to person and epidemics result in 3 to 5 million cases of severe illness each year, and up to 650,000 deaths.
Although influenza is known to be highly contagious, little was known about the amount and infectiousness of influenza virus present in exhaled breath. Researchers at the University of Maryland School of Public Health conducted a study to investigate this in 142 patients who had confirmed infection with the influenza virus.
A total of 218 nasopharyngeal swabs and 218 samples of exhaled breath, spontaneous coughing, and sneezing collected on the first, second, and third day after the onset of symptoms were analysed.
Almost half (48%) of the 23 fine aerosol samples collected during normal breathing contained viral RNA and almost three quarters of these (73%) also contained infectious virus. This suggests that infectious virus can be released into the air by an infected patient even when they are not coughing. In addition, sneezing was found to not make an important contribution to influenza virus shedding in aerosols.
This new research thus provides evidence for the increased potential of airborne transmission of the influenza virus. The authors believe that their findings could be used to more accurately describe the risk of airborne influenza transmission from people with symptomatic illness and to develop more effective public health interventions.
This in turn could help to control influenza epidemics and pandemics. In the short term, people are advised to stay home whenever possible if they start to develop symptoms of influenza.