Is Your Car's Technology Driving You to Distraction?: MedlinePlus Health News
Is Your Car's Technology Driving You to Distraction?
Dashboard 'infotainment' systems can keep attention off the road for 40 seconds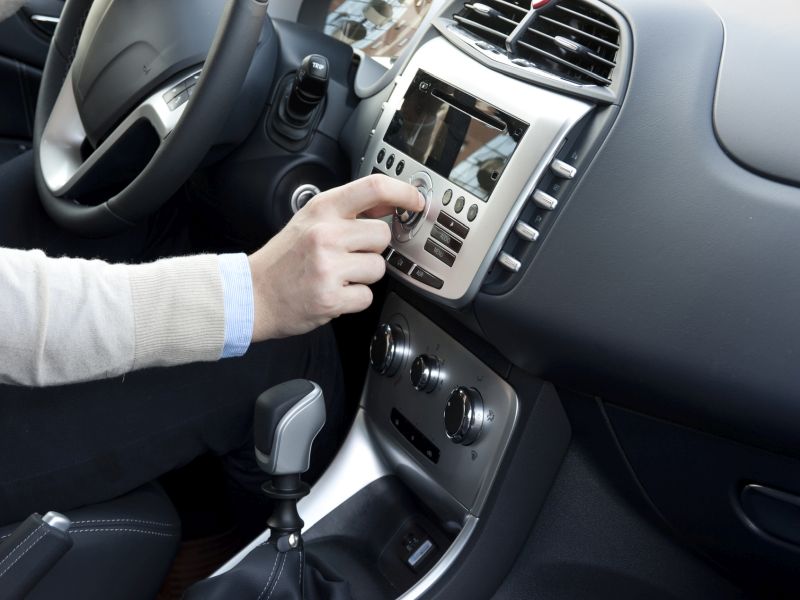 THURSDAY, Oct. 5, 2017 (HealthDay News) -- A new car's "infotainment" screen that allows you to send text messages and navigate with GPS may have been a big selling point.
But all that razzle-dazzle may distract you from the road -- sometimes for as long as 40 seconds, a new study reports.
Previous research has shown that the risk of a crash doubles when drivers look away from the road for just two seconds.
"Some in-vehicle technology can create unsafe situations for drivers on the road by increasing the time they spend with their eyes and attention off the road and hands off the wheel," said David Yang, executive director of the AAA Foundation for Traffic Safety, which conducted the study.
"When an in-vehicle technology is not properly designed, simple tasks for drivers can become complicated and require more effort from drivers to complete," he said in an AAA news release.
The foundation asked researchers from the University of Utah to monitor 120 drivers as they drove and used infotainment systems. The drivers were between 21 and 36 years old. They drove 30 new 2017 vehicles, ranging from a Toyota Corolla to a Tesla Model S.
The study participants were told to use interactive technologies while driving, such as a voice command or touch screen to send a text message, tune the radio or set a location for navigation.
Navigation distracted drivers for an average of 40 seconds. The researchers also found that 23 of the systems required high or very high attention from the drivers.
"Drivers want technology that is safe and easy to use, but many of the features added to infotainment systems today have resulted in overly complex and sometimes frustrating user experiences for drivers," said Marshall Doney, AAA's president and CEO.
SOURCE: AAA Foundation for Traffic Safety, press release, Oct. 5, 2017
HealthDay
Copyright (c) 2017
HealthDay
. All rights reserved.
News stories are written and provided by HealthDay and do not reflect federal policy, the views of MedlinePlus, the National Library of Medicine, the National Institutes of Health, or the U.S. Department of Health and Human Services.
More Health News on
Thursday, October 5, 2017