Coming Soon: A Faster Test for Antibiotics Against UTIs?: MedlinePlus Health News
Coming Soon: A Faster Test for Antibiotics Against UTIs?
In the future, identifying which drug works best might take minutes rather than days, research suggests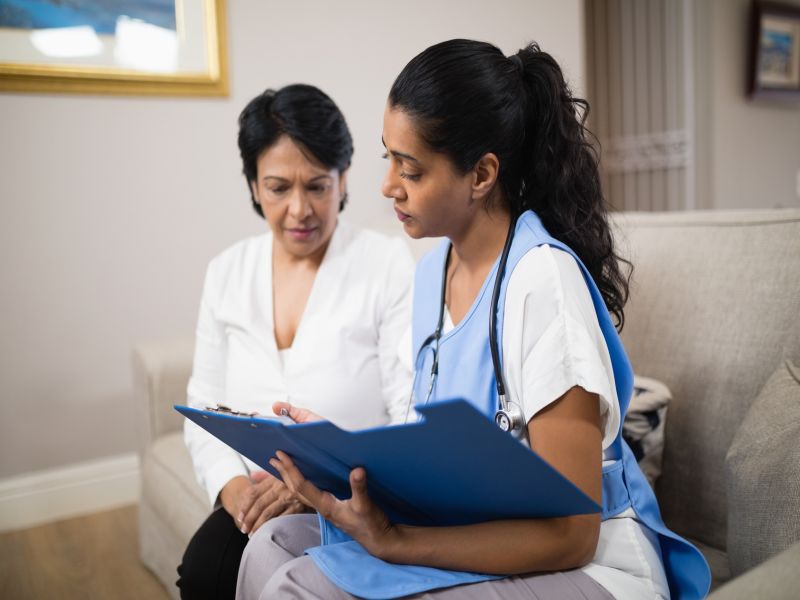 WEDNESDAY, Oct. 4, 2017 (HealthDay News) -- Urinary tract infections (UTIs) plague millions of Americans each year. Now, researchers say they've developed a test that can tell in minutes whether or not a particular antibiotic can clear up the problem.
The issue is an important one, doctors say, since many of the bacteria behind UTIs have grown resistant to certain antibiotics. And, left untreated, these infections can have serious effects, especially in the frail and elderly.
"We live in an era of multidrug-resistant bacteria, so-called 'superbugs' that can cause life-threatening infections," said infectious disease specialist Dr. Sunil Sood, who reviewed the new study.
"Modern molecular techniques to distinguish bacteria that are resistant from those that are susceptible to common antibiotics could be lifesaving," said Sood. He is chair of pediatrics at Northwell Health's Southside Hospital in Bay Shore, N.Y.
According to the study authors, current urine tests can rapidly spot a UTI, but it can still take days for the exact germs -- and the proper antibiotic to use against them -- to be identified.
In the new study, researchers led by Nathan Schoepp, of the California Institute of Technology, developed a new way of analyzing germs in urine samples. Instead of isolating germs and waiting for them to grow, the researchers used a "DNA amplification" technique to analyze the bacteria's genome, or "genetic blueprint."
The investigators tested the new screen out on 51 urine samples containing either antibiotic-resistant or antibiotic-susceptible strains of bacteria.
Reporting in the Oct. 4 issue of Science Translational Medicine, Schoepp's team said the new test can render results in less than 30 minutes. Those results confirmed that urine samples held germs that were either susceptible or resistant to two common antibiotics: ciprofloxacin (Cipro) and nitrofurantoin (Macrobid, Furadantin and Macrodantin).
According to the researchers, the test might also prove useful in other areas of treatment of infectious disease.
Sood said that, if this work pans out, it could be a real advance in care.
"The technique used by Schoepp and colleagues has the potential to identify such bacteria within the time frame of an office or emergency room visit," he explained. "If further developed, this method could help doctors to more rapidly treat infections with the right antibiotics."
Dr. Howard Selinger directs family medicine at Quinnipiac University's Frank D. Netter MD School of Medicine in Hamden, Conn. He agreed that the new test could speed care, but said cost is a concern, too.
"We must demonstrate that directed therapy delivers better value, by improving quality and lowering overall cost," Selinger said. "This will allow for insurance coverage and not cause patients to bear the brunt of the cost of this new technology."
SOURCES: Sunil Sood, M.D., chairman, pediatrics, Northwell Health's Southside Hospital, Bay Shore, N.Y.; Howard Selinger, M.D., chair, family medicine, Frank H. Netter MD School of Medicine, Quinnipiac University, Hamden. Conn.; Science Translational Medicine, news release, Oct. 4, 2017; Oct. 4, 2017, Science Translational Medicine
HealthDay
Copyright (c) 2017
HealthDay
. All rights reserved.
News stories are written and provided by HealthDay and do not reflect federal policy, the views of MedlinePlus, the National Library of Medicine, the National Institutes of Health, or the U.S. Department of Health and Human Services.
More Health News on
Wednesday, October 4, 2017