Can Dirty Diapers Offer Clues to the Infant Brain?: MedlinePlus Health News
Can Dirty Diapers Offer Clues to the Infant Brain?
Certain fecal bacteria tied to better functioning at age 2, study says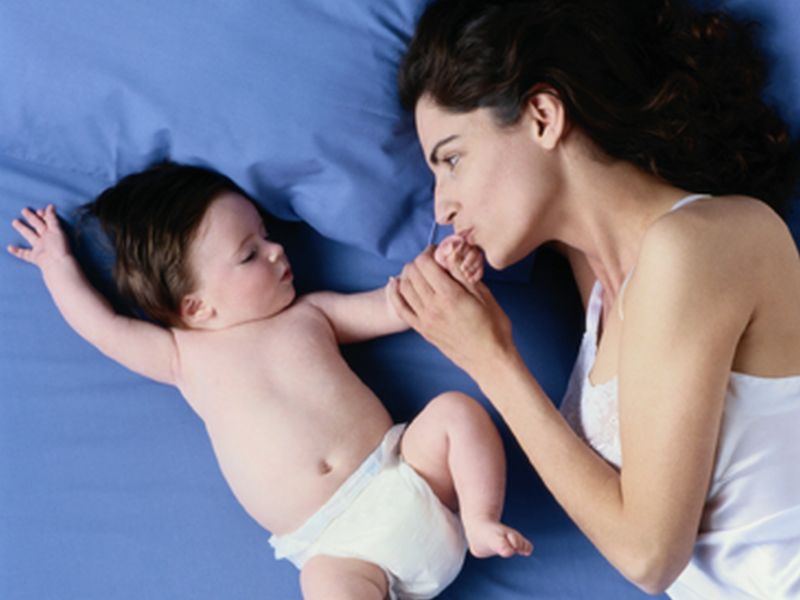 FRIDAY, July 21, 2017 (HealthDay News) -- Babies' diapers may hold clues to their brain development, a new study suggests.
Researchers analyzed fecal samples from dozens of 1-year-olds and assessed their thinking (cognitive) skills a year later.
The results revealed a link between certain types of microbes in the infants' feces and higher levels of brain development at age 2.
"The big story here is that we've got one group of kids with a particular community of bacteria that's performing better on these cognitive tests," said Rebecca Knickmeyer. She's an associate professor of psychiatry at the University of North Carolina School of Medicine at Chapel Hill.
"Are the bacteria actually 'communicating' with the developing brain? That's something that we are working on now, so we're looking at some signaling pathways that might be involved," Knickmeyer said in a university news release.
"Another possibility is that the bacterial community is acting as a proxy for some other process that influences brain development -- for example, variation in certain dietary nutrients," she explained.
The study doesn't actually prove that specific bacteria boost brain development, since only an association was seen. Still, the researchers said it opens up several paths for future research, including how the microbe community (microbiome) in an infant's intestinal tract affects other areas of development, including social skills and anxiety.
"Big picture: These results suggest you may be able to guide the development of the microbiome to optimize cognitive development or reduce the risk for disorders like autism, which can include problems with cognition and language," Knickmeyer said.
How to guide that development is an open question, she admitted, "because we have to understand what the individual's microbiome is and how to shift it."
This possibility is something the scientific community is just beginning to work on, Knickmeyer added.
The study was published recently in the journal Biological Psychiatry.
SOURCE: University of North Carolina at Chapel Hill, news release, July 17, 2017
HealthDay
Copyright (c) 2017
HealthDay
. All rights reserved.
News stories are written and provided by HealthDay and do not reflect federal policy, the views of MedlinePlus, the National Library of Medicine, the National Institutes of Health, or the U.S. Department of Health and Human Services.
More Health News on
Friday, July 21, 2017