Weight, Gender Appear to Play Part in Kidney Transplant Success: MedlinePlus Health News
Weight, Gender Appear to Play Part in Kidney Transplant Success
Study found the closer the match between donor and recipient, the better the outcome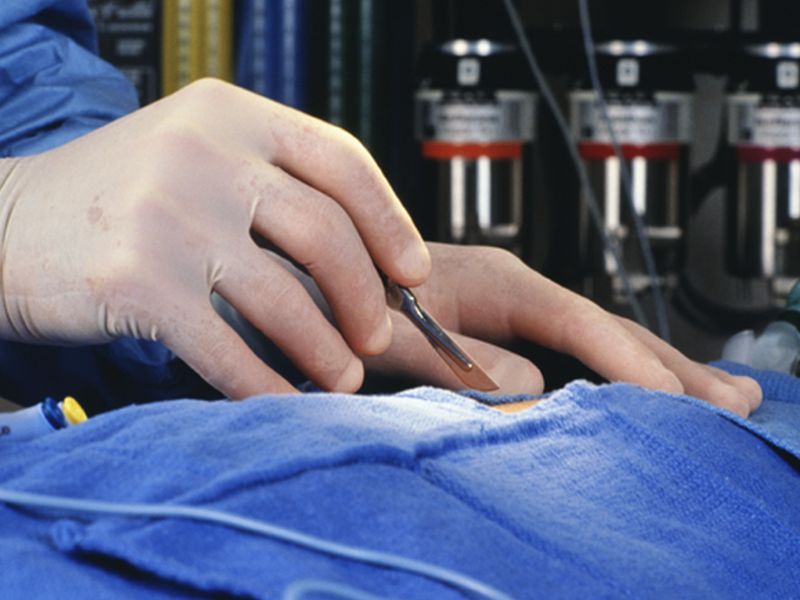 THURSDAY, March 30, 2017 (HealthDay News) -- Weight and gender differences between donors and recipients can affect the success of kidney transplants, a new study says.
Researchers reviewed data from more than 115,000 people in the United States who received a kidney from a deceased donor. The transplants took place between 2000 and 2014.
The average follow-up time was about four years. During that time, more than 21,000 patients developed transplant failure.
After accounting for other possible causes, the researchers concluded that weight was a factor in transplant failure. Specifically, if a kidney transplant recipient was more than 66 pounds heavier than the donor, there was a 28 percent higher risk of transplant failure, compared with recipients who weighed about the same as donors.
The researchers also noted a difference if the donor and recipient's genders were mismatched. The risk of transplant failure was 35 percent higher for a male receiving a kidney from a female donor. In women receiving a man's kidney, the odds of transplant failure were 50 percent higher.
That level of risk is similar to that faced by a recipient who receives a kidney from a donor who has diabetes, the study authors said.
The findings were published March 30 in the Clinical Journal of the American Society of Nephrology.
A kidney donor's weight and sex are not typically considered when choosing a recipient. These findings suggest that such factors may need to be considered, the researchers said.
"This study is extremely important because we have shown that when all else is considered, something as simple as the combination of a kidney donor's weight and sex is associated with a marked increase in kidney transplant failure," study co-leader Dr. Amanda Miller said in a journal news release. Miller is from Dalhousie University and the Nova Scotia Health Authority, Canada.
She said more research is needed before taking weight and gender into consideration when matching donors and recipients. But the findings suggest that current matching strategies may need to take other factors into account, she added.
However, matching donors and patients by weight and gender would be complex and could leave some potential recipients at a disadvantage, Dr. Bethany Foster and Dr. Indra Gupta, of McGill University in Montreal, said in an accompanying editorial.
"Restricting transplant options by prioritizing sex matching may also lead to longer waiting times," they wrote. "Females with a large body size would be particularly disadvantaged by an approach that favored allocation of sex- and body-size matched kidneys."
SOURCE: Clinical Journal of the American Society of Nephrology, news release, March 30, 2017
HealthDay
Copyright (c) 2017
HealthDay
. All rights reserved.
News stories are written and provided by HealthDay and do not reflect federal policy, the views of MedlinePlus, the National Library of Medicine, the National Institutes of Health, or the U.S. Department of Health and Human Services.
More Health News on:
Thursday, March 30, 2017