Kids Start Moving Less After Age 7, Study Finds: MedlinePlus Health News
Kids Start Moving Less After Age 7, Study Finds
Activity levels drop off equally among boys and girls, and continue dropping steadily through adolescence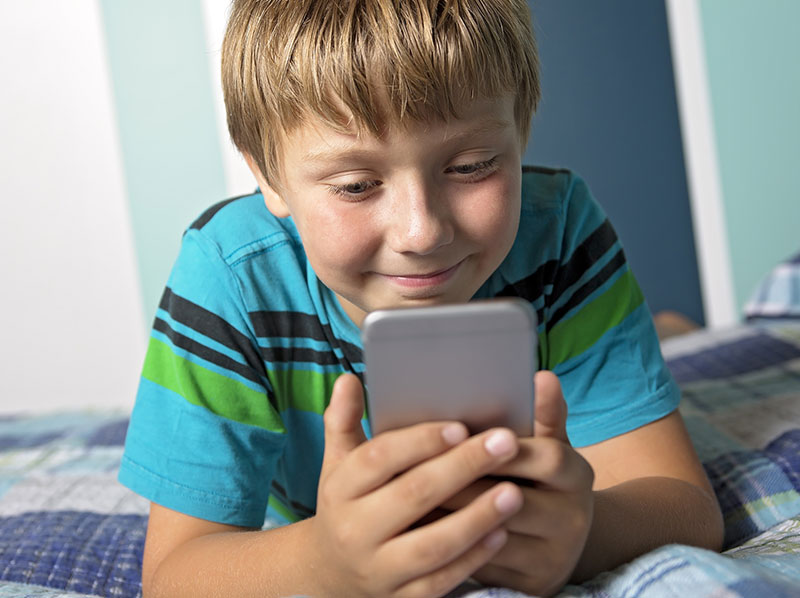 TUESDAY, March 14, 2017 (HealthDay News) -- Many parents have seen their rambunctious 5-year-old age into a teen "couch potato." But a new study finds the slowdown in activity may begin long before adolescence.
Sedentary behaviors begin to set in shortly after the ripe old age of 7, the researchers found. And contrary to what many have thought, girls are not the only ones who fall prey to less healthy living at a young age.
The researchers found that "100 percent" of both boys and girls in the study experienced a drop-off in activity well before their teen years, according to a team led by John Reilly from the University of Strathclyde, Glasgow, in Scotland. And the decline did not happen "more rapidly in adolescent girls than boys," the researchers added.
For the study, the physical activity of about 400 children in the United Kingdom was followed over the course of eight years. The kids wore portable monitors that tracked their activity levels for a period of seven days when they were ages 7, 9, 12 and 15 years.
The devices were only removed when the children slept, bathed or swam. Their parents also logged when their children wore them to ensure accuracy.
Overall, the investigators found that physical activity levels among the kids started falling at the age of 7. The declines continued during the study, but did not drop more sharply once they hit adolescence.
Most of the boys (61 percent) were moderately active when the study began, but this activity level gradually declined over the course of the eight years, the findings showed.
Among the girls, 62 percent had moderate activity levels that fell gradually throughout the study -- just like the boys, according to the report.
The results were published online March 13 in the British Journal of Sports Medicine.
Reilly's team pointed out that the results don't prove a cause-and-effect relationship. But the findings could help shape public policy on how to help keep young people active as they grow up, the authors suggested in a journal news release.
"Future research and public health policy should focus on (A) preventing the decline in physical activity which begins in childhood, not adolescence, and (B) providing an improved understanding of the determinants of the different physical activity trajectories," the researchers concluded.
SOURCE: British Journal of Sports Medicine, news release, March 13, 2017
HealthDay
Copyright (c) 2017
HealthDay
. All rights reserved.
News stories are written and provided by HealthDay and do not reflect federal policy, the views of MedlinePlus, the National Library of Medicine, the National Institutes of Health, or the U.S. Department of Health and Human Services.
More Health News on:
Tuesday, March 14, 2017