https://medlineplus.gov/news/fullstory_162035.html
Prices of Generic Heart Failure Drugs Vary Widely
Patients can spend from $12 to $400 a month to fill common prescriptions, study reveals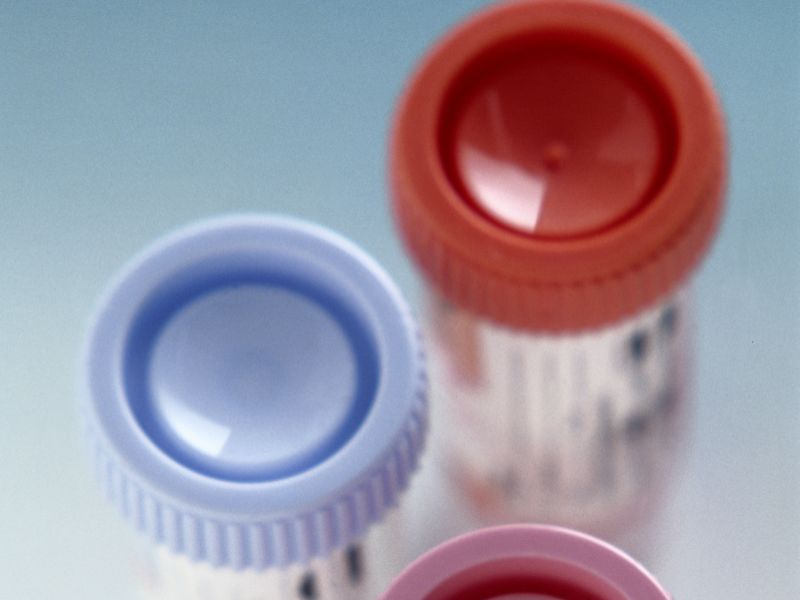 TUESDAY, Nov. 15, 2016 (HealthDay News) -- Cash prices of generic medicines to treat heart failure vary so widely that some patients may not be able to afford to fill all of their prescriptions, a new study suggests.
In the greater St. Louis area, the cost of filling prescriptions for three common drugs -- digoxin, lisinopril and carvedilol -- ranged from as little as $12 to as much as $400 a month, the researchers found.
Cardiologist Dr. Paul Hauptman, the study's lead author, said retail pricing is confusing and inconsistent. Patients "can encounter some major sticker shock," he said.
The wide range of prices was unrelated to the drug dose or duration of therapy, the area where the pharmacy does business, whether it was a chain or independent pharmacy, or median income in pharmacy ZIP codes, the researchers noted.
"There may be different reasons for different pricing practices, but this clearly needs more attention because this is going to have a direct effect on patients," said Hauptman. He is professor of medicine and assistant dean at the Saint Louis University School of Medicine.
And there's no reason to believe that the situation is any different in other parts of the country, he said.
"I think it's a pretty realistic snapshot of what's happening to the uninsured patient and probably to the underinsured patient who has a very high deductible," he added.
The study findings were scheduled for presentation Tuesday at the American Heart Association's annual meeting, in New Orleans. A full report of the study is scheduled to be published Nov. 15 in JAMA Internal Medicine.
About 5.7 million people in the United States have heart failure, according to the American Heart Association. Heart failure is a condition that occurs when the heart can't keep up with the body's need for oxygen- and nutrient-rich blood. There's no cure, but the condition can be managed through healthy lifestyle changes and heart medications.
But what if the prices of these medicines are out of reach?
Hauptman and his colleagues decided to investigate the matter after a 25-year-old patient called to say he could not afford digoxin, one of his three medicines prescribed for him. The price tag? $100 for one month's supply.
Digoxin helps the heart beat stronger and pump more blood, according to the U.S. National Heart, Lung, and Blood Institute.
It's also the oldest heart medicine still in use, Hauptman noted, so the price was surprising.
In a telephone survey, the researchers gathered drug prices from 175 pharmacies in eastern Missouri and neighboring Illinois. The median income in the study areas was $53,000 a year. The study focused on digoxin and two other generic heart medicines: lisinopril for lowering blood pressure, and carvedilol for relaxing blood vessels and slowing heart rate.
A combination of lisinopril and carvedilol, or similar medicines, is standard treatment for all heart failure patients, Hauptman explained. Digoxin is added in roughly one-quarter of cases, he said.
Digoxin was consistently the most expensive, with median prices of $40 and $115 for 30- and 90-day supplies, respectively, regardless of the dosage, the investigators found.
Median prices for high-dose versions of lisinopril and carvedilol were about the same: around $14 for a 30-day supply.
For all three drugs, the median price for a month's supply was nearly $68 for low-dose versions and $71 for high-dose versions. But, the cost for all three drugs went as high as $257 for the lower doses and nearly $400 for the higher doses for a month's supply, the study revealed.
Only one in three major chains had consistent pricing across all its retail stores. The researchers declined to disclose the names of the stores with variable pricing.
Dr. Tod Cooperman is chief executive officer and founder of PharmacyChecker.com, a website created to help consumers compare drug prices at reputable online pharmacies internationally and in the United States.
While brand-name drug prices are typically 70 percent to 90 percent lower outside the United States, generics are usually priced about the same, he noted.
Using PharmacyChecker, Cooperman said prices outside the United States are no better on lisinopril or carvedilol. But consumers can do better on digoxin -- around 60 cents per pill, versus about $1.30 a pill in the study, he said.
"Patients need to shop around and look for discounts with medicine -- even if they have insurance -- just as they would for any other product," Cooperman suggested.
But Hauptman said the likelihood of sick and financially strapped patients contacting their physician's office for alternatives or calling multiple pharmacies to obtain price quotes is very low. More likely, they simply won't fill their prescriptions, he said.
SOURCES: Paul Hauptman, M.D., professor of medicine and assistant dean, Saint Louis University School of Medicine; Tod Cooperman, M.D., chief executive officer and founder, PharmacyChecker.com, White Plains, N.Y.; Nov. 15, 2016 presentation, American Heart Association meeting, New Orleans; Nov. 15, 2016, JAMA Internal Medicine
HealthDay
Copyright (c) 2016
HealthDay
. All rights reserved.
News stories are provided by HealthDay and do not reflect the views of MedlinePlus, the National Library of Medicine, the National Institutes of Health, the U.S. Department of Health and Human Services, or federal policy.
More Health News on:
Tuesday, November 15, 2016