Know the Science: How Medications and Supplements Can Interact | NCCIH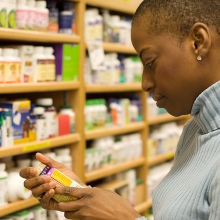 Many people take both dietary supplements and prescription or over-the-counter drugs. Sometimes, these drugs and supplements may interact in harmful ways.

Some supplements can decrease the effects of a drug. Others may increase a drug's effects, including unwanted side effects.

It's important to tell your health care providers about all dietary supplements and drugs you take so they can help you avoid harmful interactions. Be sure to share this information with any health professional who may prescribe a drug or recommend a supplement for you, including your dentist, your eye doctor, and any medical specialist or complementary practitioner you see, as well as your primary care provider.