Some Prostate Drugs May Do Harm: MedlinePlus Health News
Some Prostate Drugs May Do Harm
Hormone-based meds linked to higher blood sugar and 'bad' cholesterol levels in small study
Thursday, June 29, 2017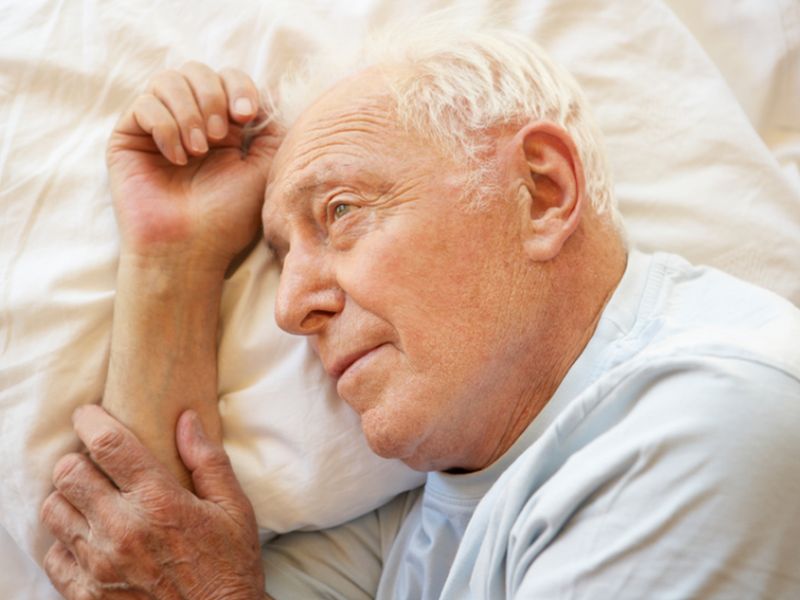 THURSDAY, June 29, 2017 (HealthDay News) -- Popular hormone-based drugs for treating an enlarged prostate could increase men's risk of type 2 diabetes, heart disease or stroke, a new study suggests.
A group of German men taking the drug Avodart (dutasteride) for three years wound up with higher blood sugar and cholesterol levels than men taking another class of prostate medication that does not affect male hormones, the researchers reported.
"Our small study suggests there are really adverse effects on metabolic function from these drugs that has not been reported previously," said lead researcher Abdulmaged Traish. He is a professor of urology with the Boston University School of Medicine.
But Dr. Ashutosh Tewari, chair of urology for the Icahn School of Medicine at Mount Sinai in New York City, said the new findings run counter to prior clinical trials of the drug, and do not warrant any change in use at this time.
Still, Traish believes urologists should talk about these new results with patients before prescribing either Avodart or another hormone-based prostate drug called Proscar (finasteride). Both are in the class of drugs known as 5-alpha-reductase inhibitors.
"They should have a clear, open and honest discussion with their patients," Traish said. "This drug might cause some of these problems."
However, according to Tewari, "This is an interesting finding which is a little different than the large 'controlled' studies. It needs to be studied in a larger pool of patients in a prospective manner."
The association seen in the study doesn't prove a cause-and-effect relationship.
The prostate is a walnut-sized gland surrounding the urethra where it connects to the bladder. The prostate produces fluid that goes into semen, and is essential for male fertility. But as men age, their prostates tend to enlarge, pinching the urethra and making urination more difficult.
Avodart reduces production of dihydrotestosterone (DHT), a hormone linked to enlargement of the prostate gland. Treatment with Avodart can cause a man's prostate to shrink by roughly 18 percent to 20 percent, Traish noted.
"The men urinate a little bit better," Traish said. "They don't have to stand an hour and a half in the bathroom at the airport."
However, DHT also plays an important role in the function of other organs, particularly the liver, Traish said. He and his colleagues are concerned that reducing DHT could have other unknown health effects.
To examine the issue, Traish's team reviewed records of 460 men treated at a single urologist's office in Germany for enlarged prostate.
Half of the men had been prescribed Avodart to treat their problem, and the other half had been prescribed Flomax (tamsulosin). Flomax, in the class of drugs known as alpha-blockers, does not affect hormones, but works by causing the smooth muscle tissue of the prostate to relax, Traish said.
The researchers tracked all of the men for 36 to 42 months, performing blood tests and assessing prostate size and function.
Avodart was linked to an ongoing rise in blood sugar levels among men who received the drug, while men taking Flomax did not experience any such increase, the study authors said.
Further, long-term Avodart treatment was linked to increased "bad" LDL cholesterol levels in men, the investigators found. Men on Flomax experienced a smaller but yet significant increase in their LDL cholesterol levels, but also had an increase in their "good" HDL cholesterol levels, the findings showed.
Based on his findings, Traish said he would lean toward prescribing Flomax first rather than a hormone-based prostate drug.
"I would rather have my patient try something safer, and if it works for him, keep him on that," Traish said.
Tewari noted that the clinical trials that found Avodart effective in treating enlarged prostate did not show any of these other metabolic problems.
Those clinical trials relied on men being randomly assigned Avodart, Tewari said. The men in this new study were not assigned medication randomly, but were allowed to choose their treatment following discussion with a doctor.
The new study also did not compare men taking Avodart to a control group taking a placebo, and relied on past data rather than an entirely new experiment, Tewari continued.
"This is interesting, yet needs to be verified in a controlled setting with a larger pool of patients," Tewari explained. "At this time, I'm not too impressed with any clinical significance of this study."
The study was published online recently in the journal Hormone Molecular Biology and Clinical Investigation.
SOURCES: Abdulmaged Traish, Ph.D., professor of urology, Boston University School of Medicine; Ashutosh Tewari, M.D., chair of urology, Icahn School of Medicine, Mount Sinai, New York City; June 21, 2017, Hormone Molecular Biology and Clinical Investigation, online
HealthDay
Copyright (c) 2017
HealthDay
. All rights reserved.
News stories are written and provided by HealthDay and do not reflect federal policy, the views of MedlinePlus, the National Library of Medicine, the National Institutes of Health, or the U.S. Department of Health and Human Services.
More Health News on