https://medlineplus.gov/news/fullstory_162262.html
Smoking Raises Heart Attack Risk 8-Fold in People Under 50
At all ages, the habit boosted odds for heart trouble, but younger people fared the worst, study found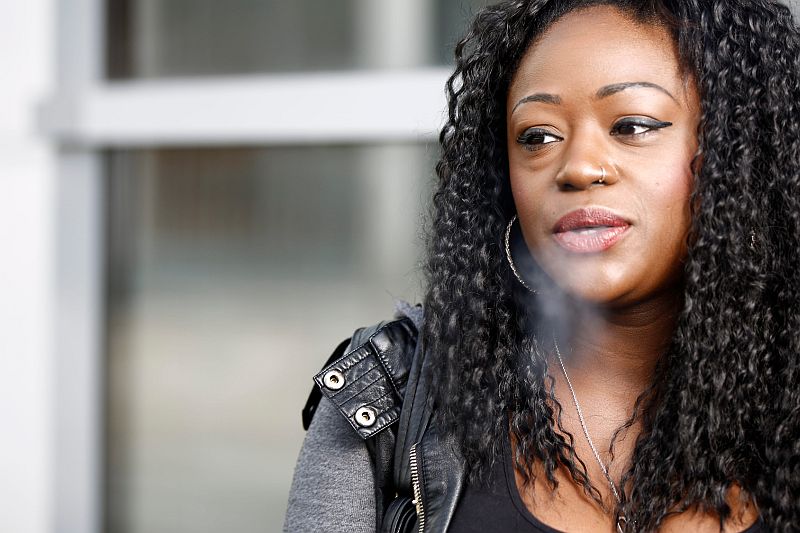 TUESDAY, Nov. 29, 2016 (HealthDay News) -- All smokers face a higher risk of heart attack, but the threat is particularly high among those under 50, a new study finds.
Compared to former smokers and nonsmokers in their age group, heart attack risk was nearly 8.5 times higher for smokers younger than 50, British researchers found.
One expert in smoking and health who reviewed the report said the findings underline the importance of keeping youth and cigarettes apart.
"Through comprehensive tobacco-control programs that include environmental smoking bans, high taxes on cigarettes, and anti-tobacco media campaigns, we can decrease the rates of smoking/tobacco use, heart disease and many other health conditions," said Patricia Folan. She directs the Center for Tobacco Control at Northwell Health in Great Neck, N.Y.
The study found that smokers at older ages faced higher heart risks, as well. Compared to former smokers and nonsmokers in their age group, smokers aged 50 to 65 were at five times higher risk of heart attack, and smokers over 65 had a three times higher risk, the findings showed.
"All the patients who smoke tell us they wish they had quit sooner, before their health was compromised, but they just didn't know how to do it," Folan noted.
For the study, researchers led by Dr. Ever Grech, of Northern General Hospital in Sheffield, England, analyzed data from more than 1,700 adult heart attack patients in northern England.
The researchers found that 48.5 percent were current smokers, about 27 percent were former smokers and 24 percent were nonsmokers.
Current smokers tended to be a decade younger than former smokers or nonsmokers when they suffered their heart attack, the data showed.
Compared to nonsmokers, current and former smokers were two times more likely to have a previous history of heart disease, and three times more likely to have peripheral artery disease, in which clogged blood vessels restrict blood flow to the legs, according to the report.
Overall, smokers had a more than tripled risk of heart attack than former smokers or nonsmokers combined, Grech's group found.
Younger smokers tended not to have other heart attack risk factors seen in older smokers, such as high blood pressure, high cholesterol and diabetes. This suggests that smoking may be the most important risk factor for heart attack in younger smokers, the researchers said. Also, other research has shown that the fatty deposits in the arteries of smokers are more likely to rupture.
Folan said the findings "highlight the need for more intense treatment of younger smokers, as well as preventive measures targeting adolescents and young adults."
The bottom line, she said, is that "it is never too early or too late to start talking to patients about quitting smoking."
The study was published online Nov. 29 in the journal Heart.
SOURCES: Patricia Folan, D.N.P., director, Center for Tobacco Control, Northwell Health, Great Neck, N.Y.; Heart, news release, Nov. 29, 2016
HealthDay
Copyright (c) 2016
HealthDay
. All rights reserved.
News stories are provided by HealthDay and do not reflect the views of MedlinePlus, the National Library of Medicine, the National Institutes of Health, the U.S. Department of Health and Human Services, or federal policy.
More Health News on:
Wednesday, November 30, 2016