https://medlineplus.gov/news/fullstory_162445.html
New Drug Combo Shows Promise Curbing Tough-to-Treat Breast Cancer
New regimen helped women with metastatic, hormone-receptor positive disease in study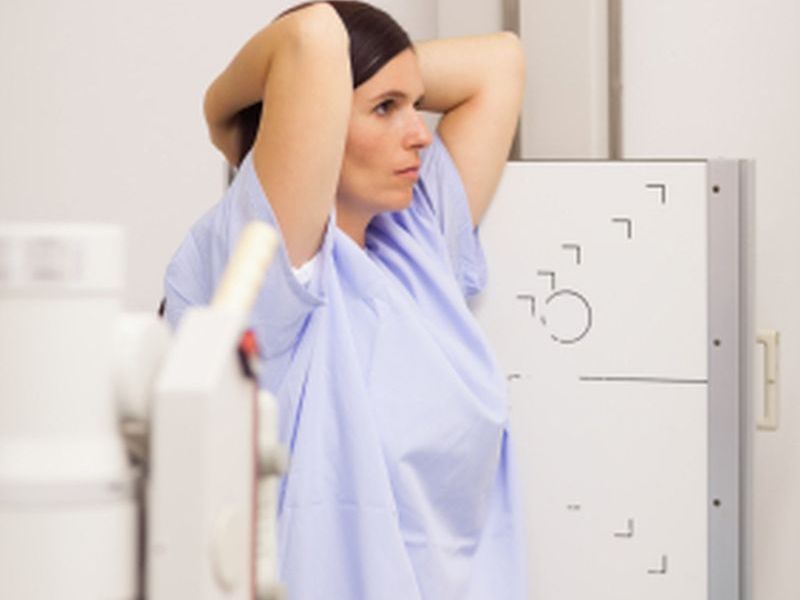 THURSDAY, Dec. 8, 2016 (HealthDay News) -- In women with a certain form of tough-to-treat breast cancer, treatment with a combination of two drugs appeared to keep the cancer at bay longer -- from about five months to 10, a new study says.
The cancer is known as "advanced hormone receptor positive, HER 2 negative" breast cancer. Women with these tumors are often given drugs called aromatase inhibitors, which work by reducing estrogen in the body and slowing the growth of the cancer.
However, patients commonly develop resistance to aromatase inhibitor drugs, and they stop working. This is also known as endocrine therapy resistance.
The new research may offer these patients some hope, researchers said.
"Our study has shown that combining a newer medicine called everolimus [Afinitor] with a more established medicine, fulvestrant [Faslodex], has demonstrated benefit in aromatase inhibitor resistant breast cancer patients," said study leader Dr. Noah Kornblum. He's an assistant professor of medicine at Albert Einstein College of Medicine in New York City.
The study, which was funded by Novartis (maker of Afinitor), included 130 postmenopausal women with breast cancer that had spread. Their average age was 61. All had developed resistance to aromatase inhibitors.
For the study, all the women were taking the drug fulvestrant. Half were also given a placebo; the other half were also given everolimus. The researchers think the everolimus-fulvestrant combination may work by helping to restore sensitivity to a pathway known to be malfunctioning when endocrine therapy resistance occurs. The combination is not yet approved by the U.S. Food and Drug Administration, Kornblum noted.
On average, cancer didn't come back in the women on the new regimen for 10 months. But for those taking fulvestrant and a placebo, cancer returned in an average of five months, the study found.
Side effects were more common in the group taking the new drug combo, however. Those women reported more fatigue, high blood sugar and mouth sores.
Kornblum could not say at this point what the cost might be for the new regimen.
Dr. Joanne Mortimer is the director of Women's Cancer Programs at City of Hope Cancer Center in Duarte, Calif. She said the findings suggest the new combination can help keep cancer away longer.
"This is one more study that shows you can control the cancer longer by adding another drug,'' Mortimer said.
"If you control the cancer for longer that means their symptoms are under control for a longer time," she said.
However, that benefit must be balanced with the side effects, Mortimer said.
Kornblum said more study of this drug combination is needed with a larger group of women.
The study was scheduled to be presented Wednesday at the 2016 San Antonio Breast Cancer Symposium. Research presented at medical meetings are viewed as preliminary until published in a peer-reviewed medical journal.
SOURCES: Noah Kornblum, M.D., assistant professor, medicine, Albert Einstein College of Medicine, and attending physician, Montefiore Einstein Center for Cancer Care, New York City; Joanne Mortimer, M.D., director, Women's Cancer Programs and co-director, Breast Cancer Program, City of Hope Cancer Center, Duarte, Calif.; Dec. 7, 2016, San Antonio Breast Cancer Symposium
HealthDay
Copyright (c) 2016
HealthDay
. All rights reserved.
News stories are provided by HealthDay and do not reflect the views of MedlinePlus, the National Library of Medicine, the National Institutes of Health, the U.S. Department of Health and Human Services, or federal policy.
More Health News on:
Thursday, December 8, 2016