https://medlineplus.gov/news/fullstory_162267.html
Electronic In-Hospital Prescribing: Trouble for Older Adults?
Study found 41 percent of meds that can increase drowsiness were set too high for seniors, linked to accidents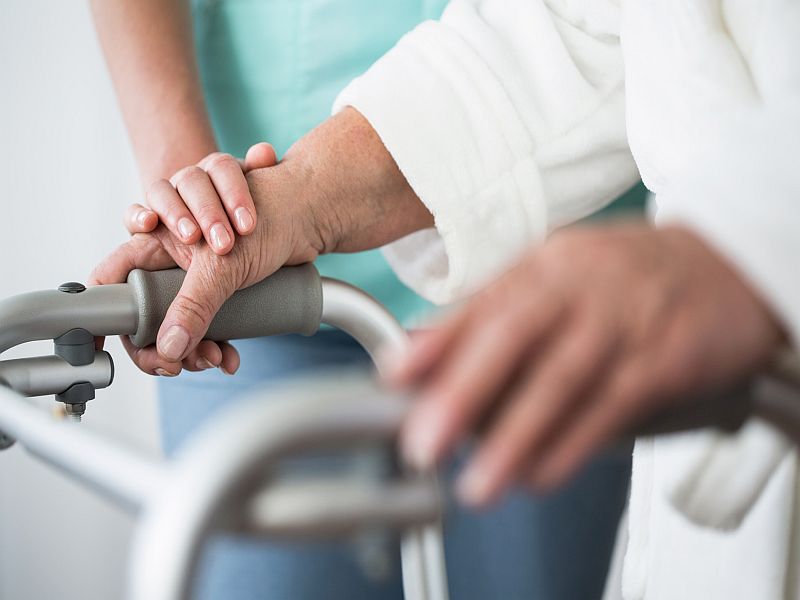 TUESDAY, Nov. 29, 2016 (HealthDay News) -- Preprogrammed doses of medications that can raise the risk of falls are often set too high for older hospital patients, new research shows.
In the study, doctors looked at the records of 287 patients over the age of 65 who fell while staying in a large urban hospital. Some patients fell more than once, adding to a total of 328 falls in the study. Of those falls, 62 percent occurred in patients who had been given at least one high-risk medication in the 24 hours before their fall.
Of that 62 percent, 16 percent had been given two high-risk medicines, while another 16 percent had been given three or more.
And 41 percent of the medications studied were electronically set at doses that were greater than recommended for older patients.
The 29 medicines examined included opioid painkillers such as OxyContin and Percocet, sleeping pills, muscle relaxants and benzodiazepines such as Valium, Xanax and Librium. Such drugs can increase drowsiness and affect balance, the researchers said.
"Electronic prescribing is very common in U.S. hospitals," explained study author Dr. Jashvant Poeran, an assistant professor of epidemiology at the Icahn School of Medicine at Mount Sinai in New York City. "And the systems are likely to have these default doses built in."
Poeran said he isn't suggesting a return to pen-and-paper prescribing, and he noted the study does not prove that these higher doses actually cause falls among older patients.
However, the research does suggest that dosages matter and that reducing the default dose for vulnerable patients might be an easy way to lower the risk of falls.
Dr. Josh Peterson, an associate professor of medicine and biomedical informatics at Vanderbilt University Medical Center in Nashville, said the new findings build on previous research that suggests the default dosing system sometimes needs to be tweaked.
Some hospitals do allow doctors to revise the default dose for older patients. But, both Poeran and Peterson said doctors can often be pressed for time and simply use the default dose.
"One of the things patients can do is to be sure the provider taking care of them knows what kind of sensitivities they have around sedating drugs," said Peterson, who wasn't involved with the study. "The assumption should be that your sensitivity to sedating drugs goes up, not down, when you are hospitalized."
Illness can also affect the way medications are metabolized, Peterson said, so even if patients are taking the same drugs in the hospital as at home, the effects could be different.
The study was published Nov. 28 in the Journal of the American Geriatrics Society.
SOURCES: Jashvant Poeran, M.D., Ph.D., assistant professor, epidemiology, Icahn School of Medicine at Mount Sinai, New York City; Josh Peterson, M.D., M.P.H., associate professor, medicine and biomedical informatics, Vanderbilt University Medical Center, Nashville, Tenn.; Nov. 28, 2016, Journal of the American Geriatrics Society
HealthDay
Copyright (c) 2016
HealthDay
. All rights reserved.
News stories are provided by HealthDay and do not reflect the views of MedlinePlus, the National Library of Medicine, the National Institutes of Health, the U.S. Department of Health and Human Services, or federal policy.
More Health News on:
Tuesday, November 29, 2016