https://medlineplus.gov/news/fullstory_162087.html
'Yo-Yo Dieting' Hard on Older Women's Hearts: Study
But at least one nutrition expert says it's too soon to draw conclusions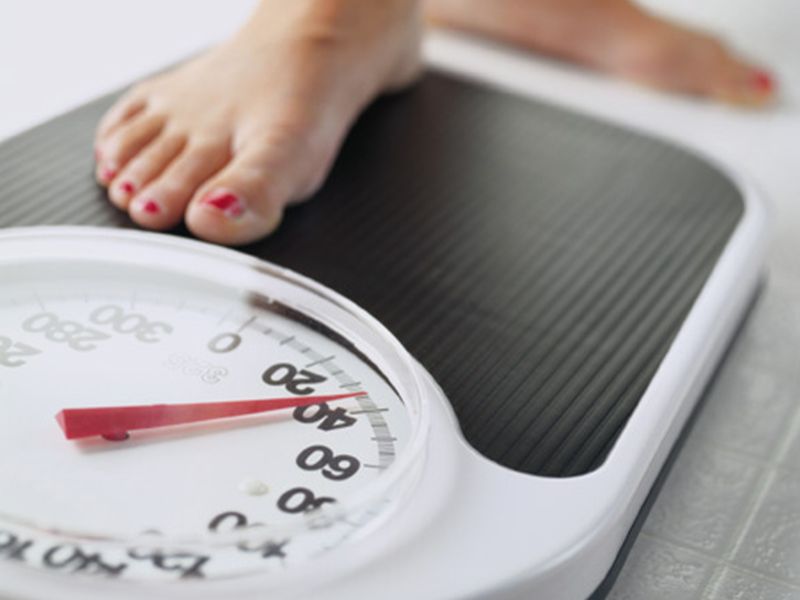 THURSDAY, Nov. 17, 2016 (HealthDay News) -- Millions of Americans have a lifelong struggle with their waistlines -- dieting, losing weight, but then gaining it back again.
It's a pattern known as "yo-yo dieting," and a new study suggests it does no favors for older women's hearts.
"Women with a normal [weight] who experience yo-yo dieting throughout their adult life are at increased risk of sudden cardiac death and coronary heart disease death," said study leader Dr. Somwail Rasla.
The risk of sudden cardiac death was nearly 3.5 times higher, and the risk for death linked to coronary heart disease was 66 percent higher, according to Rasla. He's an internal medicine resident at Memorial Hospital of Rhode Island in Pawtucket.
Experts have long known that being overweight at midlife is linked with a higher risk of death from heart disease. It can also boost the chances for sudden cardiac death, a condition where the heart's electrical system abruptly stops working.
However, less has been known about how repeatedly gaining and losing weight might affect a person's heart disease death risk.
For the new study, Rasla's team tracked self-reported weight histories from more than 158,000 older, postmenopausal women. The researchers put the women into four categories -- stable weight, steady weight gain, weight loss that was maintained, or the "yo-yo dieting" pattern.
Stable weight was defined as no more than a 10-pound gain or loss over the adult life span, Rasla said.
The women's health was then tracked for more than 11 years.
Over the follow-up, slightly more than 2,500 women died of coronary heart disease and 83 died from sudden cardiac death, a much rarer condition, the study showed.
The women who began the study with a healthy weight -- and then repeatedly gained and lost weight over the years -- had the strongest risk of death from coronary heart disease or sudden cardiac death, the researchers found.
Keeping your weight stable seemed key. For example, the study found no increase in death risk for women who said they gained weight but did not lose it, or for those who lost weight and didn't gain it back.
It should be noted that the study only found an association between yo-yo dieting and heart trouble, not a cause-and-effect connection.
And why would an "up-and-down" weight history be potentially dangerous to the heart? Rasla said that right now he can't explain the findings and that more research is needed.
Also, the study included only women, so he couldn't speculate about how weight cycling might affect men's heart disease risk.
For now, Rasla said, the message seems to be that "maintaining a stable body weight is best for overall health."
One dietitian who reviewed the new findings urged caution in interpreting the study, however.
Connie Diekman is director of university nutrition at Washington University in St. Louis. She believes more research is needed to determine if the connection with sudden cardiac death and coronary artery disease death and yo-yo dieting is, in fact, related or linked with other variables not identified in the study.
"The value that this study provides is the important reminder that 'weight cycling' -- losing, gaining, losing, gaining -- is not a good way to achieve a healthy weight," Diekman said.
For those who want to achieve a healthy weight, she advises focusing on overall lifestyle changes, not crash diets or other quick fixes.
The key: "Learn to balance what you eat with your activity in a way in which you can maintain it for life," Diekman said.
Rasla was scheduled to present his findings Tuesday at the American Heart Association annual meeting, in New Orleans. Studies presented at medical meetings are viewed as preliminary until published in a peer-reviewed journal.
SOURCES: Somwail Rasla, M.D., internal medicine resident, Memorial Hospital of Rhode Island, Pawtucket, and Alpert Medical School, Brown University, Providence, R.I.; Connie Diekman, R.D., M.Ed., director, university nutrition, Washington University, St. Louis; Nov. 15, 2016, American Heart Association Scientific Sessions, New Orleans
HealthDay
Copyright (c) 2016
HealthDay
. All rights reserved.
News stories are provided by HealthDay and do not reflect the views of MedlinePlus, the National Library of Medicine, the National Institutes of Health, the U.S. Department of Health and Human Services, or federal policy.
More Health News on:
Thursday, November 17, 2016