https://medlineplus.gov/news/fullstory_162007.html
U.S. Heart Disease Rates Fell 20 Percent Since 1980s: Study
Researchers chalk it up to better meds, prevention efforts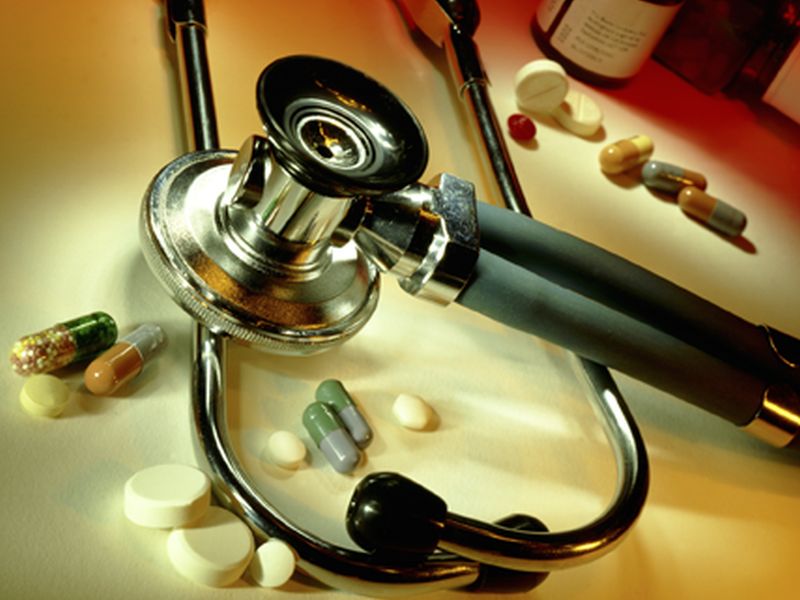 SUNDAY, Nov. 13, 2016 (HealthDay News) -- New research shows that cases of heart disease have dropped 20 percent in the United States in the last four decades. Experts credit the trend to better detection and prevention of risk factors that endanger heart health.
"That means all the efforts are paying off," said senior researcher Michael Pencina. He is director of biostatistics for the Duke Clinical Research Institute at Duke University, in Durham, N.C.
However, most major heart risk factors -- bad cholesterol, high blood pressure and smoking -- remain strong contributors to heart disease, showing that more can be done to protect patients, Pencina added.
"Coronary disease was the size of a large pizza, but now it's a medium pizza," Pencina said. "But in terms of slices, what portion of the pizza you can attribute to the risk factors, it's about the same," he explained.
"There is definitely room for further improvement. We can get maybe to the smaller personal pizza size, to keep to the analogy," he continued. "Because risk factors still matter, intervening in these risk factors should drive further reductions."
About 610,000 people die of heart disease in the United States every year -- about one in every four deaths, according to the U.S. Centers for Disease Control and Prevention.
For the study, Pencina and his colleagues created two pools of about 14,000 patients using data drawn from five large studies.
One group included patients from an earlier era, who were recruited to their studies between 1983 and 1990. The other group included more recent patients recruited between 1996 and 2002, with follow-up ending around 2011.
Researchers expected that the more-recent patients would fare better when it comes to heart disease because they had the benefit of better drugs for treating cholesterol and lowering blood pressure, as well as more effective anti-smoking efforts, Pencina said.
That assumption turned out to be correct, with the late-era patients showing about 20 percent fewer cases of heart disease compared to the earlier patients, the researchers reported.
The investigators also found that the strength of the association between high blood pressure, high cholesterol and smoking with the incidence of heart disease remained the same over time.
However, one risk factor -- diabetes -- did not follow this same trend. Even though cases of diabetes have increased in recent years, the association between diabetes and heart disease actually declined, the findings showed.
There are two potential explanations for the reduced impact of diabetes on heart disease, Pencina said. The first is that doctors are better at diagnosing diabetes.
"In the older days, if you called somebody diabetic, that was a really clear and bad case of diabetes that you caught," he said. "Now, with more screening and better awareness, we are catching all sorts of cases of diabetes."
Doctors also are doing a better job treating people with diabetes for the potential heart problems that the chronic disease can cause.
"We know it's a big risk factor for coronary disease, so we pay more attention that they maybe quit smoking, start exercising and put them on a statin," Pencina said.
According to Dr. Suzanne Steinbaum, the study shows that "it all comes down to risk factors," and shows the importance of taking personal responsibility for one's heart health. Steinbaum is director of Women's Heart Health at Lenox Hill Hospital in New York City.
"We can't just rely on the health care system to fix it," Steinbaum said. "It's about us making very deliberate and conscious choices about how we live, how we eat and how we exercise."
Pencina said that doctors and public health officials should begin focusing on heart health at ever-earlier ages, so that as people grow older they'll be better able to manage their heart health risks without having to rely on medications.
There's one drawback to the good news, however. The follow-up in this study ended around 2011, and federal health officials reported this summer that there was a small uptick in heart disease between 2011 and 2014, said Dr. Stacey Rosen. She is vice president of women's health with Northwell Health's Katz Institute for Women's Health in New Hyde Park, N.Y.
"Even though we've made great strides, we cannot be complacent," Rosen said. "Heart disease is still the number-one killer, and it's still predominantly preventable."
The study was published Nov. 15 in the Journal of the American Medical Association.
SOURCES: Michael Pencina, Ph.D., director, biostatistics, Duke Clinical Research Institute, Duke University, Durham, N.C.; Suzanne Steinbaum, M.D., director, Women's Heart Health, Lenox Hill Hospital, New York City; Stacey Rosen, M.D., vice president, women's health, Northwell Health's Katz Institute for Women's Health, New Hyde Park, N.Y.; Nov. 15, 2016, Journal of the American Medical Association
HealthDay
Copyright (c) 2016
HealthDay
. All rights reserved.
News stories are provided by HealthDay and do not reflect the views of MedlinePlus, the National Library of Medicine, the National Institutes of Health, the U.S. Department of Health and Human Services, or federal policy.
More Health News on:
Monday, November 14, 2016