Going to Visit Friends or Family in an Area with Zika? | Travelers' Health | CDC
Going to Visit Friends or Family in an Area with Zika?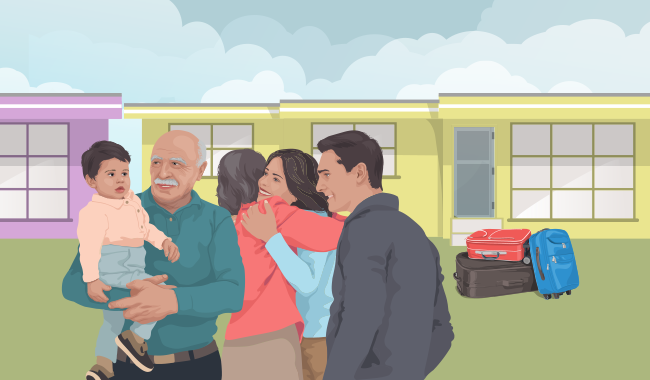 Learn about
which countries are affected by Zika
.
Here's what you need to know BEFORE, DURING, and AFTER visiting to keep yourself and your family safe!
When traveling to visit friends or family, think about possible health risks during your trip. If Zika is in the area you are visiting, protect yourself and loved ones from mosquito bites and
sexual transmission of Zika
.
BEFORE Your Trip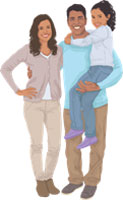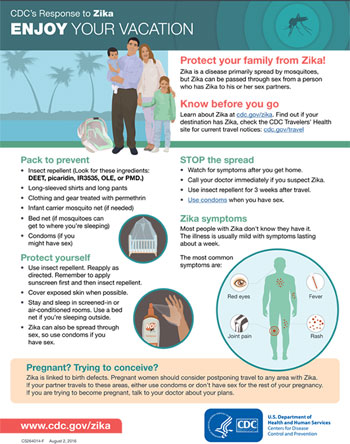 Pregnant or Planning to Get Pregnant?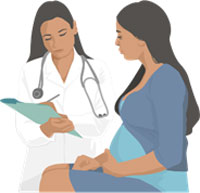 This information is for women and their partners. Zika can be passed from a pregnant woman to her fetus and can cause birth defects.
Follow these recommendations to protect your pregnancy: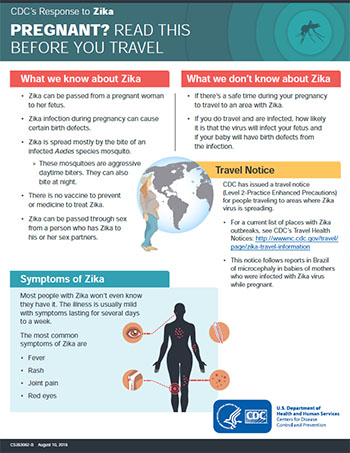 Pregnant? Read this before you travel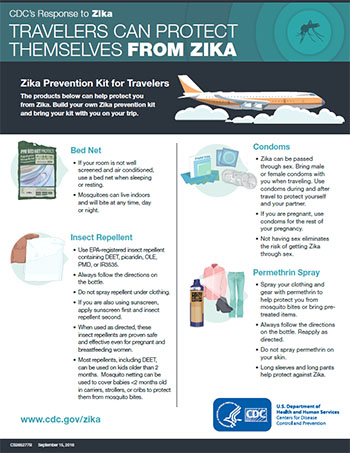 Travelers can protect themselves from Zika
What to Pack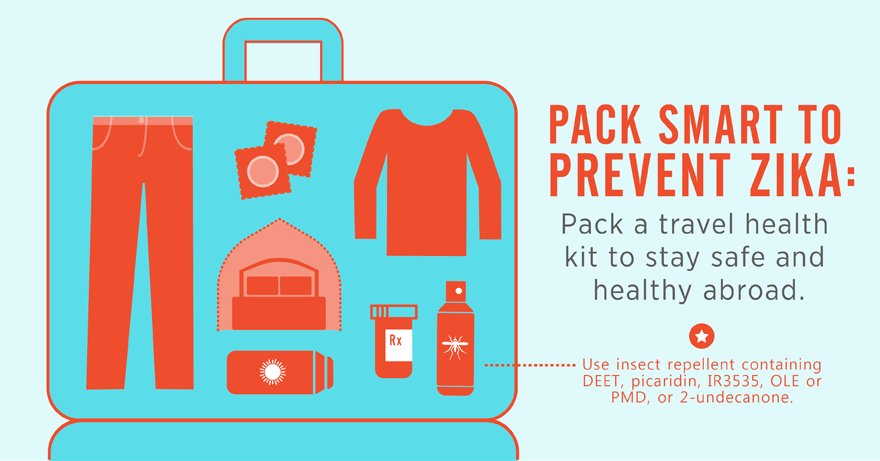 Pack smart to prevent Zika
Pack a travel health kit to stay safe and healthy abroad.
DURING Your Trip
Protect Yourself and Your Family from Mosquito Bites
Zika can be passed through sex.
Use condoms during your travel to prevent Zika.
Protect yourself from mosquito bites
Mosquito bite prevention for travelers
Protect your family from Zika: Prevent mosquito bites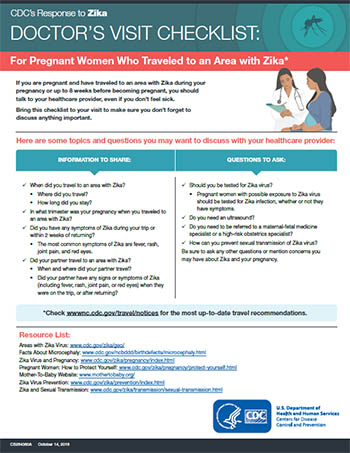 Doctor's visit checklist for pregnant women who traveled to an area with Zika
AFTER Your Trip
Continue Protecting Your Loved Ones and Your Community
More Information