Zika Won't Pose Risks at the Olympics: Health Experts: MedlinePlus
Zika Won't Pose Risks at the Olympics: Health Experts
For starters, Rio has had little exposure to the mosquito-borne illness
Friday, August 5, 2016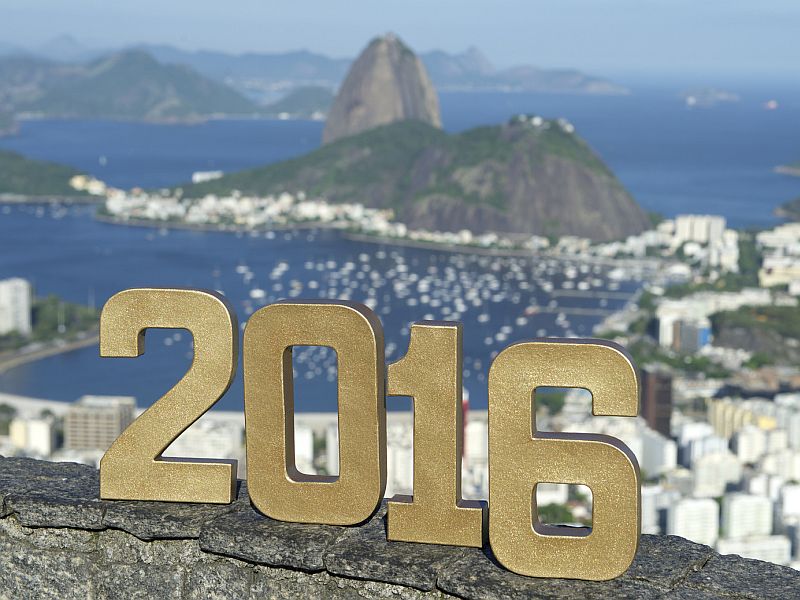 THURSDAY, Aug. 4, 2016 (HealthDay News) -- The 2016 Olympic Games in Brazil won't trigger a global spread of Zika virus, with little risk of potentially infected competitors and spectators sparking widespread local transmissions back in their home countries, public health experts say.
Fear of the mosquito-borne virus has led some athletes to skip the games, which start Friday in Rio de Janeiro. The Zika virus can cause the brain-related birth defect microcephaly if an expectant mother becomes infected.
Pregnant women are being advised not to visit the city.
But millions of people already visit Rio each year as part of the city's booming tourism trade. And that continues to be the case this year, without causing a global Zika pandemic, said Matthew Aliota, a research scientist with the University of Wisconsin School of Veterinary Medicine.
"Rio is one of the most visited cities on the planet and the estimated 500,000 visitors that are there specifically because of the Olympics is not a significant increase in the number of travelers that have visited the city during the duration of the Zika epidemic," said Aliota, an expert in mosquito-transmitted diseases.
Rio has not suffered significantly from Brazil's Zika epidemic, which began last year. And that may be why the city itself should not contribute to a global threat, said Dabney Evans, an assistant professor of global health with Emory University's Rollins School of Public Health in Atlanta.
Brazil has been the country in the Western Hemisphere hit hardest by the Zika epidemic, but most of the infections and cases of microcephaly have occurred in the northeast part of the country, Evans said.
Northeastern Brazil lies closer to the equator, so it experiences a longer summer and a more extended mosquito breeding season than the country's more temperate southern region, where Rio is located, Evans said.
What's more, the Olympics are taking place during Brazil's winter, which means the mosquito season in Rio will have wound down for the games, she added.
"Rio has experienced relatively few cases, relative to the northern part of Brazil," Evans said. "Given that it is winter and it is not so close to the equator, we think it's very unlikely we're going to see a big explosion of Zika thanks to the mass influx of people traveling to the Olympics in Rio."
U.S. cyclist Tejay van Garderen withdrew from Olympic consideration because of the potential effect that Zika infection could have on his pregnant wife. And a number of golf stars -- including Jason Day, Dustin Johnson, Rory McIlroy, Adam Scott, Jordan Spieth and Vijay Singh -- have also declined to participate.
Both the U.S. Centers for Disease Control and Prevention and the World Health Organization have issued reports downplaying the potential threat of the Olympic Games causing Zika to spread to other countries.
In addition, reports published in the medical journals Annals of Internal Medicine and The Lancethave argued that there's little risk of the Olympic Games causing a pandemic.
The CDC analysis found that of 206 countries participating in the games, only 19 countries are currently Zika-free but do maintain a mosquito population that could support active transmission of the virus if an infected person came back from Rio, said Dr. Pritish Tosh, an infectious diseases expert with the Mayo Clinic.
However, the CDC found that 15 of the 19 countries at risk already have extensive travel back and forth from Brazil, with the Olympics increasing that travel only as much as 3.25 percent, Tosh said.
Only four countries -- Chad, Djibouti, Eritrea, and Yemen -- will have a large enough increase in air travel from Rio this month to warrant concern regarding Zika, the CDC found.
"Their conclusion is that the Olympics are not going to substantially increase the risk of transmission elsewhere in the world, and I agree with that," Tosh said.
In the Annals of Internal Medicine, Yale University researchers listed a set of factors that the researchers said should minimize the risk of Zika's spread from the Olympics:
It's currently winter in Brazil, which means mosquito activity has subsided for the year.
Most travelers will be staying in screened and air-conditioned lodgings, further reducing their potential exposure to mosquitoes.
A Zika infection typically clears the human body within 10 days, meaning that people who are infected probably won't be contagious by the time they head home.
More than half of Olympic visitors are expected to return to prosperous first-world countries where there's little risk of establishing local transmission of Zika.
About another third of Olympic visitors will return to Latin American countries where Zika transmission is already established, and so won't contribute to the epidemic.
Overall, the Yale experts estimate anywhere from six to 80 total Zika infections in travelers to the Olympic Games, with between one and 16 of those people experiencing any symptoms.
Out of 500,000 expected travelers to Rio for the Olympic Games, only a maximum of 37 people are predicted to contract Zika and return home while still contagious, said study co-author Gregg Gonsalves, a lecturer at Yale Law School and co-director of the Global Health Justice Partnership.
Water contaminated with raw sewage and harmful pathogens pose a more immediate concern to the health of Olympic athletes.
Recreational water around Rio is polluted with untreated sewage from outflows, posing a risk to competitors in boating or open-water swimming events at Guanabara Bay or the Lagoa de Freitas, the World Health Organization has said.
Even though the Olympics pose no additional Zika threat to the United States, public health officials warn that America still needs to improve its response to the virus.
President Barack Obama has asked Congress to allocate $1.9 billion to combat the Zika threat, but federal lawmakers have yet to act on the request.
At the same time, Zika has reached epidemic levels in the U.S. territory of Puerto Rico, and the continental U.S. is currently experiencing its first local outbreak of the virus in a north Miami neighborhood.
The CDC on Monday issued an unprecedented travel warning that advised pregnant women and their partners to avoid the Wynwood area in Miami -- the first time the agency has warned people against traveling to an American neighborhood for fear of infection.
"We're kind of tempting fate by not taking action, because this disease is spreading and it's coming north and it's coming to the U.S.," Emory's Evans said. "It's knocking at our door, first in Puerto Rico and now in Florida."
SOURCES: Matthew Aliota, Ph.D., associate scientist, University of Wisconsin School of Veterinary Medicine; Dabney Evans, Ph.D., MPH, assistant professor of global health, Emory University's Rollins School of Public Health, Atlanta; Pritish Tosh, M.D., infectious diseases expert, the Mayo Clinic, Rochester, Minn.; Gregg Gonsalves, B.S., lecturer at Yale Law School, New Haven, Conn., and co-director of the Global Health Justice Partnership
HealthDay
Copyright (c) 2016
HealthDay
. All rights reserved.
News stories are provided by HealthDay and do not reflect the views of MedlinePlus, the National Library of Medicine, the National Institutes of Health, the U.S. Department of Health and Human Services, or federal policy.
More Health News on:
Recent Health News