Some Advanced Kidney Cancer Patients May Postpone Treatment: MedlinePlus
Some Advanced Kidney Cancer Patients May Postpone Treatment
In cases of slow-growing disease, toxic drugs can sometimes be avoided for many months, study finds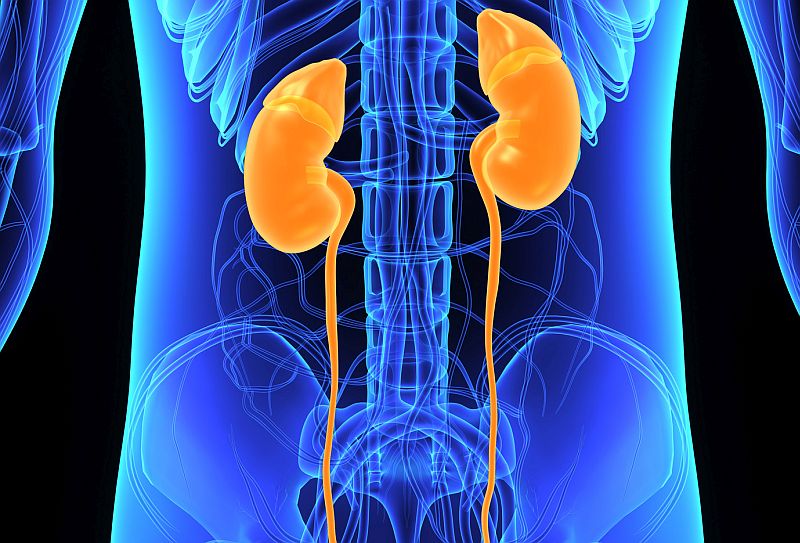 THURSDAY, Aug. 4, 2016 (HealthDay News) -- Not all adults with advanced kidney cancer that has spread require immediate, aggressive treatment, a small new study suggests.
"A subset of adults with advanced kidney cancer have slow-growing disease that can be safely managed using active surveillance," explained study lead author Brian Rini, of the Cleveland Clinic's Taussig Cancer Institute.
This "watch and wait" approach, instead of active treatment, "could spare them the inconvenience and debilitating side effects of aggressive treatments for about a year, and in some cases several years, without worsening anxiety and depression," Rini said in a news release from The Lancet Oncology. The journal published the findings Aug. 4.
In advanced kidney cancer, drugs such as sunitinib and sorafenib are typically used. While they can slow disease progression, they do not cure it, the researchers said.
Could some patients postpone use of these medications, which are expensive and can have serious side effects?
To find out, Rini's team tracked outcomes for 52 adult patients with kidney cancers that had spread to other parts of the body.
The patients came from the United States, Spain and the United Kingdom, and were followed for an average of more than three years. They all underwent regular CT scans to assess "tumor burden" and track progression of disease, and all were free to request resumption of chemotherapy at any time.
Rini's team found that some of the patients had slow-growing tumors, and these patients lived for months or even years without their cancer getting worse.
The average time elapsed before patients on active surveillance needed to start chemotherapy was almost 15 months, the study found. And their overall average survival (from the time active surveillance began) was 44.5 months, the researchers said.
Close monitoring might be used in such patients, rather than highly toxic cancer drugs that cause significant side effects, the study authors suggested.
The team noted that nearly half of the patients in the study chose to remain on active surveillance an average of nearly 16 months longer -- even after disease progression resumed -- and six patients are currently still on active surveillance.
Remaining on active surveillance didn't seem to affect the patients' psychological health, Rini's team added.
Still, "with just 50 people involved in our trial, the risk and benefits of the approach will need to be studied in a larger group of patients," Rini stressed.
Oncologists were cautiously optimistic about the new findings.
"Our optimism needs to be tempered, as this study includes a very limited number of patients," said Dr. Maria DeVita, associate director of nephrology at Lenox Hill Hospital in New York City.
Further research is needed, she said, "but it may be reasonable to defer immediate therapy and undergo frequent surveillance for progression of disease."
Dr. Thomas Bradley is an oncologist at Northwell Health Cancer Institute in Lake Success, N.Y. He said that among kidney cancer specialists, "it is well known that there are patients who do very well despite spread of disease with kidney cancer."
He said that he has used the "watch and wait" approach in his own practice.
"Since the outcomes for some patients are favorable and treatment can be delayed, we delay treatment in some cases. If tumors grow on repeat CT scans, we know we need to start therapy, but if those sites of disease do not cause symptoms or show growth, we can delay treatment," Bradley explained.
"This past week, I saw one of my patients with spread to the lung," he added. "She remains without treatment for the past seven years."
Each year, about 62,700 new cases of kidney cancer are diagnosed in the United States, and about 14,240 people die from the disease.
SOURCES: Maria DeVita, M.D., associate director, nephrology, Lenox Hill Hospital, New York City; Thomas Bradley, M.D., hematologist and oncologist, Northwell Health Cancer Institute, Lake Success, N.Y.; The Lancet Oncology, news release, Aug. 3, 2016
HealthDay
Copyright (c) 2016
HealthDay
. All rights reserved.
News stories are provided by HealthDay and do not reflect the views of MedlinePlus, the National Library of Medicine, the National Institutes of Health, the U.S. Department of Health and Human Services, or federal policy.
More Health News on:
Thursday, August 4, 2016