Living with EPP. Experiences and Tactics for Survival. - Porphyria community - RareConnect
RARECONNECT
Online Communities for Rare Disease Patients
A member of the porphyria community shares his story of living with erythropoietic protoporphyria (sensitivity to visible light)
Living with EPP. Experiences and Tactics for Survival.
Living with EPP is hell. What hope have we got?
By sharing part of my story I'd like to go some way to helping raise awareness of EPP and sharing some tactics that help me deal with a very unusual and extremely painful skin condition.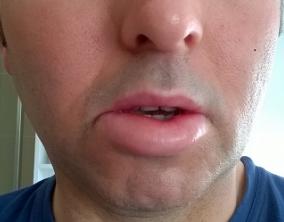 I'm in my 40's now. EPP has seriously knocked my confidence and affected my life opportunities and choices. At times living with EPP has been nothing short of living hell.
Doctors, most anyway, are inadequately trained in its symptoms. The public are practically unaware of EPP. Historically ignorance and lack of effective tests for the condition has even led to us sufferers as having Vampire's disease. EPP is not a disease. Let me also take a pause to put your mind at rest. Although my skin does not react normally to sunlight, I am most definitely not a vampire.
If you landed on this site you are probably aware that EPP is genetic, so like all other patients, I've had it since birth. Despite the most loving parents you can imagine I was not diagnosed with EPP until aged 32. Over 10 years later I still struggle to pronounce Erythropoietic Protoporphyria let alone spell it. As a child I was put in front of doctor after doctor, clinic after clinic. Even after numerous consultations with skin specialists, the closest we got to a diagnosis was 'some sort of allergy and associated eczema'. At 16 I was so fed up with getting nowhere I gave up and just decided to get on with it.
Roll back to 1975 and Blue Peter (legendary kids TV show in the UK). Chris Bonnington and team were off to climb the SW face of Everest. As a young boy I was inspired and in an instant hooked on climbing and adventure. One problem; every time it was sunny and I was outdoors my skin felt like it was being set on fire. Suncream was no help (indeed at the risk of getting technical, I believe that Titanium Dioxide based creams can accelerate the onset of EPP).
If you want to get an idea of the distress EPP causes I can find no better way of describing it than asking you to watch the distressing experience this young girl is going through. Even then, unless you suffer from EPP yourself you are unlikely to be able to imagine the pain and levels of distress that can go on for hours, even days. Please be prepared to be shocked and even distressed whilst watching. Please also pledge to do something to raise other people's awareness of EPP. That way Savannah, her parents and everyone else affected directly or indirectly by EPP can move one step closer to being better understood, or even an effective means of preventing EPP from compromising our lives.
https://www.rareconnect.org/en/community/p...
Fast forward to when I was 32. As a direct result of EPP I'd had to give up on cricket, beach holidays, serious cycling, summer camping and lots of other opportunities including mountaineering. Despite this I was still hooked on the outdoors, an active rock climber, and by that time a fanatic skier. The trouble was my skin just kept on setting on fire and swelling up like a balloon. I was in Austria with friends and despite best efforts to stay covered up had yet another fight with EPP on my hands including 3 days out of action. Luckily on this occasion one of our group was a doctor in Cambridge. She asked me to write up my symptoms and some experiences, then passed the notes on to the dermatology dept. Two weeks and one blood test later I finally knew I had EPP. The trouble is I also learnt that EPP is a genetic level problem (don't let anyone tell you have a disease!) and as yet has no effective treatment.
Fast forward another 10 years or so. I'm still looking for a totally reliable method of prevention -other than staying indoors when the sun is out. I'm also still chasing that childhood dream of climbing and even skiing big routes on big mountains. So what can we do?
Here are a few tips. They help me, but they still don't allow me to perform my sports to the highest level and still don't prevent me from getting slammed into the ground by EPP a good few times a year. So here goes:
-Don't give up.
-Get outdoors as often as possible, but pace yourself - I find gradual exposure builds some resistance, even so, the best it does is prolong the inevitable. What it might just do for you is give you a long enough window to have fun with your friends and family.
-Stay covered up as much as possible. There's some decent looking clothing now and its not as cool to have a deep tan as it was in the 80's.
-Try Zinc Oxide based suncreams. These offer a physical barrier rather than a chemical barrier. Still not sure how effective they are, but certainly better than most sun creams. In the UK there is Dundee Cream. It doesn't fare well when exercising, gets plastered over anything it touches, ruins clothes and you are most definitely not going to pull a member of the opposite sex when wearing it. Apart from that it works.
Recently I've found something called Invisible Zinc which I've been trying. Has anyone else tried this stuff to good effect?
http://invisiblezinc.com.au/
-Try LIght/UV treatment through your hospital or consultant. Again it won't stop EPP, but it may take your tolerance for the wavelengths of light that trigger EPP up from minutes and closer to the hours mark.
-Follow your dreams and find ways of achieving your outdoors goals.
-Don't take kids with EPP on beach holidays. It doesn't work.
-If you want to try an outdoors sport, try skiing, especially in the northern hemisphere Dec and Jan. You get to wear lots of clothes. It is fast, this means you can get out of the sun quickly if you have to. Go somewhere that gets lots of snow. Cloudy days bring powder snow. EPP patients dream of cloudy days. Powder snow is what skiers dream of. The only trouble -skiing is not cheap. Can we have it on prescription please :-)
-The effects of exposure to daylight/UV is cumulative. Your body needs time to disperse the porphyrins that build up. When you want to do something outdoors or go for a challenge event where you can't control the start times or choose the weather, try to keep it to a one-dayer with alternative activities or some rest planned for the next day. That way your body has time to get porphyrin levels right down again before dealing with more exposure.
-Don't give up. One day, someone somewhere will crack this for us.
Finally, a list of what I've been able to get away with so far in 2015. Yes I say 'get away with', because as anyone with EPP knows, getting outdoors carries a high risk of hurt (see picture from yesterday -I certainly don't normally look like that). I'm putting this list out there to offer hope rather than gloat. To those of you who suffer in the extreme my apologies for any further despair it may cause.
Jan - boys ski trip. 1 day of sun, 2 of cloud and snow. 1 day brilliant sunshine. Some of the best powder snow ever. Only mild EPP hit. Result!
Feb - Family ski trip. Week of sunshine. Nervous about heading out every single day. Lots of keeping covered up. 1 medium EPP hit. Quit early to limit losses. Delighted to have a family holiday with my daughter and see her having so much fun. She doesn't suffer from EPP.
March - 60 mile Cycle Sportive. Rained all day. Result!
April -Days getting longer and sunnier. Early morning and evening bike rides to avoid the sun when it is at its strongest.
April - Organised UK Coast to Coast Cycle for group of 10 friends.170 miles from the west cost of England to the East Coast. Day 1 cloudy -got away with it. Day 2 (yesterday) sunny. Completed the ride had brilliant time and support from the lads. Unfortunately took a massive hit from EPP (see picture -and greater swelling on side of face that was facing into sun). Impact -had to cancel all business meeting and miss any earnings today and tomorrow. Wife and children very caring and understanding. Was it worth it? I think so.
Well that's the jist of my story and hopefully explains my choice of username. As I said, living with EPP can be hell. I just live in hope and when my body does break I just try not to let it get me down. The dreams that were ignited in 1975 are still alive Until we get a breakthrough they've just had to be toned down a little. More challenges planned. Technically I'm up to them, lets see how my skin copes. Ideas welcome.
- See more at: https://www.rareconnect.org/en/community/porphyria/article/living-with-epp-experiences-and-tactics-for-survival#sthash.Ey1NjoUJ.dpuf
Latest Porphyria Community Activity
- See more at: https://www.rareconnect.org/en/community/porphyria/article/living-with-epp-experiences-and-tactics-for-survival#sthash.Ey1NjoUJ.dpuf