A long and arduous path - Multiple System Atrophy (MSA) community - RareConnect
A long and arduous path

Spiritual strength, courage, patience, and strong-will are the lessons I am learning every day through my husband´s life, through MSA in our lives.


Written by

inesrivero

, published 3 months ago.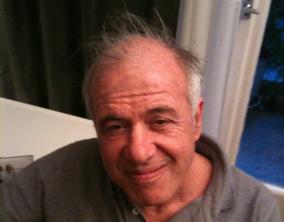 My husband, Panayiotis Andreou, is 65 years old and was diagnosed with MSA in November 2008, after more than one year of all kinds of studies. At first, he insisted on ignoring the disease and did everything as normally as he could (with much effort). He kept working, as before. It was a long and hard way to find appropriate doctors and we got the directions in Argentina, where I come from.
In July 2009, Dr. Gershanik, from the Favaloro Foundation, oriented us in which steps to follow. Apart from traditional Parkinson treatment, he had a treatment with stem-cells in Germany, twice, and it offered some improvement at the beginning. Unfortunately, due to a loss of balance (caused by the MSA) he had a serious fall in 2011 and he remained hospitalized for 4 months. He was given ENORMOUS doses of sedative medication, and I strongly believe that this, plus the lack of food, intensified the symptoms caused by the fall and the disease.
Results: complete loss of speech, ability to make a few steps only, holding another person, vision diminished as well as his visual field. During the 19 months he has been back home, I observed a constant and VERY slow deterioration. Nevertheless, he managed to transmit lots of information by writing with cards or even prevented an accident with the central heating of the building, by waking me up at 4 in the morning and make me take him to the machines room in the basement level to turn off God knows what knobs and buttons.
Sadly, the last two months his condition is changing more abruptly: A week before Christmas I bought a wheel-chair. The last 2 weeks the choking events are more frequent..He has a gastrostomy, but he insists (and I support) in eating by mouth. Breathing is getting more difficult . Urinary incontinence became more serious during this last month. His mind, though, is very lucid and he is fully aware of this daily loss. Because of that, I find the whole thing so sad.
I try to help him and also our children, 10 and 8, who are not always able to cope with situations and feelings. It´s the first time I contact a group. I guess I was feeling too overwhelmed by daily life and I didn´t even think of it. Now that I see him suffering so much, his body lighting off, I felt I needed to share the experience.
Written by
inesrivero
, published 3 months ago.