MedWatch Safety Alert Edex (alprostadil for injection) 10 mcg 2 Pack by Endo Pharmaceuticals: Recall - Potential Lack of Sterility Assurance
Edex (alprostadil for injection) is a prescription only intracavernous injection indicated for the treatment of male erectile dysfunction.
Endo Pharmaceuticals Inc. is recalling one lot of Edex (alprostadil for injection) 10 mcg to the consumer level. This product recall is due to the detection by Endo of a defect in the crimp caps used in the manufacture of the subject product lot. This defect has the potential to lead to a loss of container closure integrity, which could impact the product's sterility assurance and may lead to serious adverse events such as infections, both localized at the site of injection and systemically.
The recall applies to the 10 mcg strength, packaged in a 2 pack carton, (NDC 52244-010-02), product lot number 207386, Expiration Date: May 2019. The affected lot was distributed from December 13, 2016 through February 13, 2017 to wholesale distributors and retail pharmacies throughout the United States. See the
press release
for product photos.
More information
XtraHRD Natural Male Enhancement Capsules by Organic Herbal Supply, Inc.: Recall - Undeclared Drug Ingredient
XtraHRD Natural Male Enhancement capsules are marketed as a dietary supplement for erectile dysfunction. It is packaged in 2, 4 and 10 count packages and sold nationwide.
Organic Herbal Supply, Inc. is conducting a voluntary nationwide recall of all lots of XtraHRD Natural Male Enhancement capsules. FDA analysis has found the product to contain Tadalafil. Tadalafil is a FDA-approved drug used as treatment for male Erectile Dysfunction (ED). The active drug ingredients are not listed on the label for this product.
Use of this product may pose a threat to consumers because the undeclared active ingredients may interact with nitrates found in some prescription drugs (such as nitroglycerin) and may lower blood pressure to dangerous levels. Consumers with diabetes, high blood pressure, high cholesterol, or heart disease often take nitrates. ED is a common problem in men with these conditions, and consumers may seek these types of products to enhance sexual performance.
More information
Louisiana drug and dietary supplement maker ordered to cease operations due to federal violations
On February 17, 2017, U.S. District Judge Robert G. James for the U.S. District Court for the Western District of Louisiana entered a consent decree of permanent injunction against Pick and Pay Inc./Cili Minerals, a manufacturer and distributor of drugs and dietary supplements, and its owner, Anton S. Botha, requiring the business to immediately cease operations until it comes into compliance with federal laws.
The complaint, filed by the U.S. Department of Justice, sought a permanent injunction against the company and its owners for unlawfully manufacturing and distributing unapproved new drugs, misbranded drugs, adulterated dietary supplements and misbranded dietary supplements.
More information
Comunicaciones de la FDA sobre la seguridad de los medicamentos en español
Descargo de responsabilidad: La FDA reconoce la necesidad de proporcionar información importante sobre seguridad de los medicamentos en idiomas distintos al inglés. Hacemos lo mejor posible para proporcionar versiones en español precisas y oportunas de nuestras Comunicaciones de Seguridad de Medicamentos. Sin embargo, en caso que existiera discrepancias entre las versiones en inglés y la de español, la información contenida en la versión en inglés es la que se considera como versión oficial. Si tiene alguna pregunta, por favor contáctese con Division of Drug Information en
druginfo@fda.hhs.gov
.
Comunicaciones de la FDA
FDA knows the major public health consequences that can result from drug shortages. These shortages occur for many reasons including manufacturing and quality problems, delays and discontinuations. When issues are discovered, FDA works closely with the company to address risks involved to prevent harm to patients. FDA also considers the impact a shortage would have on patient care and access and works with the company to restore supplies while also ensuring safety for patients.
More information
Drug Shortages Voluntarily Reported by Manufacturers During the Past 2 Weeks:
Drug Shortages Reported to be Resolved by Manufacturers During the Past 2 Weeks:
La FDA reconoce las consecuencias significativas para la salud pública que pueden resultar de la escasez de medicamentos y hace un gran esfuerzo dentro de sus facultades legales para abordar yprevenir la escasez de medicamentos. La escasez se produce por muchas razones, incluyendo problemas de fabricación y calidad, retrasos y discontinuación del producto. Cuando los problemas son descubiertos por la empresa o el público y reportados a la FDA o se descubren por inspecciones de la FDA, la FDA trabaja en estrecha colaboración con la empresa para hacer frente a los riesgosinvolucrados y evitar daños a los pacientes. La FDA también considera el impacto que una escaseztendría en la atención médica del paciente y al acceso del producto y trabaja con la empresa pararestablecer el suministro al tiempo que garantiza la seguridad de los pacientes.
Más
información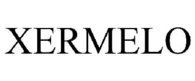 Xermelo approved for carcinoid syndrome diarrhea
On February 28, 2017, FDA approved Xermelo (telotristat ethyl) tablets in combination with somatostatin analog (SSA) therapy for the treatment of adults with carcinoid syndrome diarrhea that SSA therapy alone has inadequately controlled.
Carcinoid syndrome is a cluster of symptoms sometimes seen in people with carcinoid tumors. These tumors are rare, and often slow-growing. Most carcinoid tumors are found in the gastrointestinal tract. Carcinoid syndrome occurs in less than 10 percent of patients with carcinoid tumors, usually after the tumor has spread to the liver. The tumors in these patients release excess amounts of the hormone serotonin, resulting in diarrhea. Complications of uncontrolled diarrhea include weight loss, malnutrition, dehydration, and electrolyte imbalance.
More information
FDA clears test to help manage antibiotic treatment for lower respiratory tract infections and sepsis
On February 23, 2017, FDA cleared the expanded use of the Vidas Brahms PCT Assay to help health care providers determine if antibiotic treatment should be started or stopped in patients with lower respiratory tract infections, such as community-acquired pneumonia, and stopped in patients with sepsis. This is the first test to use procalcitonin (PCT), a protein associated with the body's response to a bacterial infection, as a biomarker to help make antibiotic management decisions in patients with these conditions.
"Unnecessary antibiotic use may contribute to the rise in antibiotic-resistant infections," said Alberto Gutierrez, Ph.D., director of the Office of In Vitro Diagnostics and Radiological Health at the FDA's Center for Devices and Radiological Health. "This test may help clinicians make antibiotic treatment decisions."
More information
FDA allows marketing of test to identify organisms that cause bloodstream infections and provide antibiotic sensitivity results
On February 23, 2017 FDA allowed marketing of the PhenoTest BC Kit, performed on the Pheno System. This is the first test to identify organisms that cause bloodstream infections and provide information about which antibiotics the organism is likely to respond to (antibiotic sensitivity). The test also reduces the amount of time it takes to provide this important information, which can guide antibiotic treatment recommendations more quickly.
"By identifying organisms and knowing earlier which antibiotics the organism is likely to respond to, health care professionals can treat patients with bloodstream infections more appropriately," said Alberto Gutierrez, Ph.D., director of the Office of In Vitro Diagnostics and Radiological Health at the FDA's Center for Devices and Radiological Health.
More information
Lenalidomide approved as maintenance therapy for patients with multiple myeloma following autologous stem cell transplant
On February 22, 2017, FDA approved lenalidomide (Revlimid, Celgene Corp.) as maintenance therapy for patients with multiple myeloma following autologous stem cell transplant.
In 2006, lenalidomide, an orally administered thalidomide analogue, received FDA approval for use with dexamethasone in patients with multiple myeloma who received at least one prior therapy. In 2015, the indication was expanded for use in combination with dexamethasone for the treatment of patients with multiple myeloma, to include newly diagnosed multiple myeloma patients who are not eligible for autologous stem cell transplant. Lenalidomide is also approved in myelodysplastic syndromes and mantle cell lymphoma.
More information
Siliq approved to treat psoriasis
On February 15, 2017, FDA approved Siliq (brodalumab) to treat adults with moderate-to-severe plaque psoriasis. Siliq is administered as an injection.
Siliq is intended for patients who are candidates for systemic therapy (treatment using substances that travel through the bloodstream, after being taken by mouth or injected) or phototherapy (ultraviolet light treatment) and have failed to respond, or have stopped responding to other systemic therapies.
"Moderate-to-severe plaque psoriasis can cause significant skin irritation and discomfort for patients, and today's approval provides patients with another treatment option for their psoriasis," said Julie Beitz, M.D., director of the Office of Drug Evaluation III in the FDA's Center for Drug Evaluation and Research. "Patients and their health care providers should discuss the benefits and risks of Siliq before considering treatment."
More information
For information on drug approvals or to view prescribing information and patient information, please visit Drugs@FDA or DailyMed.
Understanding the Influence of Prescription Drug Advertising
In the past, prescription drug makers typically marketed their drugs only to health care professionals. In the 1980s and early 1990s, companies began to market their products to consumers through direct-to-consumer (DTC) ads, via both print and broadcast media. The
Guidance for Industry on Consumer-directed Broadcast Advertisements
(finalized in 1999), clarified how a company may fulfill the "adequate provision" obligation for broadcast ads. This obligation stated that, in addition to including important risk information, broadcast ads should describe the sources a consumer can use to find complete prescribing and risk information for the drug.
More information
2016: A Record-setting Year for Generic Drugs by: Kathleen "Cook" Uhl, M.D., Director, Office of Generic Drugs in the Center for Drug Evaluation and Research
Over the last 10 years, generic drugs have saved the U.S. healthcare system about $1.68 trillion. I'm pleased to report that 2016 was a record-setting year for FDA's generic drug program, a result that will help generate further cost savings for American consumers, while assuring the quality of these generic products. And the timing couldn't be better amid concerns about rising drug prices.
Last year, FDA's
Office of Generic Drugs (OGD)
in the Center for Drug Evaluation and Research generated the highest number of approvals in the history of FDA's generic drug program – more than 800 generic drug approvals, including both full approvals and tentative approvals. (Tentative approvals are granted to applications ready for approval from a scientific perspective, but cannot be fully approved due to patents or exclusivities on the brand-name drug.) Last year's performance surpassed 2015's previous record of 726.
Drug Trials Snapshots Summary Report
Every year, CDER approves a number of novel drugs based upon review of safety and efficiency measures from sponsor submitted clinical trial data. Participation in these clinical trials has varied greatly, with some trials having fewer than ten patients to others including several thousand. In recent years, the representation of certain subgroups such as women and people of racial minority groups, has become of greater interest to the general public. As part of the 2012 Food and Drug Administration Safety and Innovation Act (FDASIA 907), the U.S. Congress required the U.S. Food and Drug Administration (FDA) to report on the diversity of participants in clinical trials and the extent to which safety and effectiveness data is based on demographic factors such as sex, age, and race. Recognizing the lack of easily accessible information about participation in drug trials, CDER piloted a new transparency initiative called the Drug Trials Snapshots.
More information
In this section you will find a comprehensive list of all the meetings that the FDA is involved with. The meetings may include advisory committee meetings, public workshops and public conferences that are seeking to hear from patients and caregivers.
Most FDA meetings are free to the public and do not require the public to register. Interested persons may present data, information, or views, orally at the meeting, or in writing, on issues pending before the committee. Other types of meetings listed may require prior registration and fees.
Calendar of FDA Sponsored Public Meetings - March 2017
Calendar of FDA Sponsored Public Meetings - April 2017
Calendar of FDA Sponsored Public Meetings - May 2017
Public Meeting: Discuss Use of the Term "Healthy" in Food Labeling
Date: March 9, 2017
Time: 8:30 am to 5:30 pm ET
The public meeting will give interested parties an opportunity to discuss the use of the term "healthy" in the labeling of human food products. The meeting format will include introductory presentations, stakeholder perspective panel sessions, and multiple opportunities for individuals to express their opinions through oral presentations and breakout sessions. Parties who are unable to participate in person will be able to join the meeting via live webcast.
Public meeting attendees are encouraged to
register online
to attend the meeting in person. For questions about registering for the meeting or to register by phone, contact Jim Nakayama, The Nakamoto Group, Inc., 11820 Parklawn Drive, Suite 240, Rockville, MD 20852, phone: 301-468-6535 ext. 212, fax: 301-468-6536, email:
events@nakamotogroup.com
. Early registration is strongly recommended because seating is limited.
More information
Treating Migraines: More Ways to Fight the Pain
Thought there was no hope for treating your migraine headaches? Don't give up.
Adults who don't tolerate migraine drugs well might find relief from a prescription device. The U.S. Food and Drug Administration has allowed the marketing of two such prescription devices: the Cerena Transcranial Magnetic Stimulator and the Cefaly transcutaneous electrical nerve stimulation device. Both devices have been shown in clinical studies to be effective and pose minimal risks and side effects when used according to their labeling.
Migraine headaches are characterized by intense pulsing or throbbing pain in one area of the head accompanied by nausea and/or vomiting and sensitivity to light and sound. A migraine can last four to 72 hours when untreated. According to the
National Institutes of Health (NIH)
, 12 percent of Americans (about 37 million people) have migraines. These debilitating headaches affect children and adults, and women are three times more likely to have migraines than men (about 18 percent of women have migraines).
More information about treating migraines
Controlling Cholesterol with Statins
You go to the gym faithfully, and try to watch your diet. But after your annual physical, you find out that your blood cholesterol is surprisingly high. Your doctor calls you back to discuss taking a medication known as a statin.
What are statins? How do they work?
Statins are a class of medicines used to lower cholesterol in the blood. Most of the cholesterol in your blood is made by the liver. Statins work by reducing the amount of cholesterol made by the liver and by helping the liver remove cholesterol that is already in the blood.
According to James P. Smith, M.D., M.S., deputy director of the Division of Metabolism and Endocrinology at the U.S. Food and Drug Administration (FDA), "An important first step is to have a discussion with your healthcare provider about your risk of having heart disease or a stroke, how a statin would reduce that risk, and any side effects that you should consider."
More information about Statins
More Consumer Updates
For previously published Consumer Update articles that are timely and easy-to-read and cover all FDA activities and regulated products.
More information
En Español
La información en esta página es para el público en general, y para profesionales y educadores de salud. Esta información puede ser distribuida y publicada sin previa autorización.
En Español
Food and Water Safety During Power Outages and Floods
Emergencies can happen, especially with extreme weather conditions. When they do, the best strategy is to already have a plan in place. This includes knowing the proper food safety precautions to take before, during, and after a power outage — and being prepared to safely handle food and water in the event that flooding occurs.
The Safety Reporting Portal
The Safety Reporting Portal (SRP) streamlines the process of reporting product issues to the Food and Drug Administration and the National Institutes of Health. Whatever your role, (manufacturer, health care professional, researcher, public health official, or concerned citizen), when you submit a safety report through this Portal, you make a vital contribution to the safety of America's food supply, medicines, and other products that touch us all.
More information
Center for Food Safety and Applied Nutrition
The Center for Food Safety and Applied Nutrition, known as CFSAN, carries out the mission of FDA. The Center provides services to consumers, domestic and foreign industry and other outside groups regarding field programs; agency administrative tasks; scientific analysis and support; and policy, planning and handling of critical issues related to food and cosmetics.
More information
Food Facts for You
The Center for Food Safety and Applied Nutrition, known as CFSAN, issues food facts for consumers to keep you and your family safe.
More information
Animal Health Literacy
Animal Health Literacy means timely information for the benefit of all animals and their humans. With continuous communication and outreach, the Center for Veterinary Medicine (CVM) strives to enhance the public trust, promote safe and effective use of the animal health products we regulate, and share our scientific endeavors. CVM provides reliable, science-based information to promote animal and human health.
More information
and
Publicaciones en Español del FDA
Animal and Veterinary Updates
Animal and veterinary updates provide information to keep your pets healthy and safe.
More information
How to Report a Pet Food Complaint
You can report complaints about a pet food product electronically through the
Safety Reporting Portal
or you can call your state's
FDA Consumer Complaint Coordinators.
Please provide as much information as possible in your complaint, such as exact name of product, type of container, lot number, UPC codes, how the food was stored, and purchase date and exact location where purchased. If possible, please save the original packaging until the pet food has been consumed. The packaging contains IMPORTANT information often needed to identify the variety of pet food, the manufacturing plant, and the production date.
More information
Missed the Last Issue of CTPConnect?

FDA's Center for Tobacco Products (CTP) recently published its newest issue of CTPConnect, a

plainspoken digest

with the latest stories from the Center. Want the full experience?

Sign up today

to receive the next issue of CTPConnect and other important updates from CTP directly to your inbox.
From plant to product to puff—where do toxic chemicals in cigarettes come from?
With more than 7,000 chemicals in cigarette smoke—over 70 of which are linked to cancer—it comes as no surprise that cigarettes contain harmful chemicals that cause death and disease. But where do these toxic chemicals come from? And why are there so many? Watch the
FDA's new video series about chemicals in cigarettes
to find out, and test your knowledge with our short
quiz
online.
Help FDA Protect Americans from Unlawful Tobacco Product Violations
Have you witnessed a potential tobacco product violation, such as a sale to someone under 18 years of age, flavored cigarette sales, or vending machines that give minors access to tobacco products? We hope you will
report these and other potential violations to FDA
How Cigarettes are Made and How You Can Make a Plan to Quit
Ever wonder why it's so hard to kick smoking to the curb? Well, we've got an answer! CTP recently introduced an infographic that explores
how cigarettes are made
, highlighting how their very design may be an obstacle to quitting. As people across the country pledge to quit smoking, consider sharing this infographic with someone who could benefit.
Fragrances in Cosmetics
Many products we use every day contain fragrances. Some of these products are regulated as cosmetics by FDA. Some belong to other product categories and are regulated differently, depending on how the product is intended to be used. Here is information about fragrances that people often ask about:
Bad reaction to a cosmetic? FDA needs to know
What do you do if you have a reaction after using a cosmetic product? First, stop using the product and contact your healthcare provider. Next, please report it to FDA.
Here's why that next step is so important: Cosmetic products aren't required by law to have FDA approval before they go on the market. Companies that market cosmetics have a legal responsibility to ensure product safety, but FDA can only take action if the product is shown to be unsafe after the product is on the market.
And, because the law doesn't require cosmetic companies to share customer complaints or other safety information with FDA, voluntary reports from consumers and healthcare providers are one of the best ways for FDA to learn about any problems.
Cosmetics include a range of products people use every day, such as moisturizers, makeup, shampoos and conditioners, face and body washes, deodorants, nail care products, hair dyes and relaxers, and tattoos.
More information
Recalls and Alerts
To see safety alerts and recent recalls related to cosmetics and other products regulated by FDA.
More information
What to watch for, how to report
You can report an allergic reaction, a rash, redness, burn, hair loss, headache, infection, illness, or any other unexpected reaction, whether or not it required medical treatment. You can also report a bad smell, color change, or other sign of contamination. You can choose the way you'd prefer to report:
Information about Expanded Access
Expanded access, sometimes called "compassionate use," is the use outside of a clinical trial of an investigational medical product (i.e., one that has not been approved by FDA). FDA is committed to increasing awareness of and knowledge about its expanded access programs and the procedures for obtaining access to human investigational drugs (including biologics) and medical devices.
More information
Learn about what your physician should do before submitting a request for individual patient expanded access use of an investigational medical product, who may be eligible for expanded access, associated costs, FDA contacts and more.
Information for Patients
Learn about your responsibilities under the expanded access pathway, how to submit a request for expanded access for an individual patient (including for emergency use), which forms to use, FDA contacts and more.
Information for Physicians
FDA Patient Network
The FDA Patient Network contains a series of webpages, webinars and presentations on topics related to patient engagement, FDA regulations, understanding medical product (Drugs, Biologics, and Devices) approval and medical product safety updates, Take me to the
FDA Patient Network
,
Follow us
on twitter or take me to
FDA Webinars.
FDA Basics
Each month, different centers and offices at FDA will host an online session where the public can ask questions to senior FDA officials about a specific topic or just listen in to learn more about FDA.
More information
Educational Videos
FDA Email Updates
Sign up for one of the FDA disease specific e-mail list that delivers updates, including product approvals, safety warnings, notices of upcoming meetings, and notices on proposed regulatory guidances.