ATSDR - Toxicological and Public Health Professionals Home Page
Toxicological and Health Professionals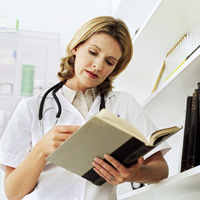 This section provides technical information to scientists and public health and medical professionals on the effects of hazardous substances. This information includes health effects and health guidance values, the potential for exposure, analysis, regulations, data needs, comprehensive references, a priority list, and more.
Resources for Toxicological and Health Professionals
How do I contact ATSDR?
Further information can be obtained by contacting the ATSDR Information Center at:
Agency for Toxic Substances and Disease Registry
Division of Toxicology and Human Health Sciences
1600 Clifton Road NE, Mailstop F-57
Atlanta, GA 30333
Phone: 1-800-CDC-INFO 888-232-6348 (TTY)
Email:
Contact CDC-INFO