Hypertension (High Blood Pressure) | NCCIH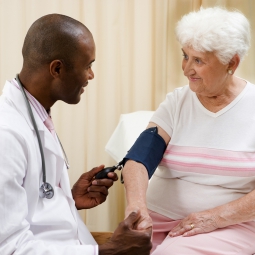 If you have high blood pressure, your health care provider will recommend lifestyle changes and may prescribe medicine to bring your blood pressure down. Could complementary health approaches also help? Research suggests that some may, although their effects are modest.
Some mind and body practices, such as meditation, tai chi, qi gong, and yoga, may have small beneficial effects on blood pressure in people with hypertension (high blood pressure).
Certain dietary supplements, such as garlic, flaxseed, and the herb roselle (Hibiscus sabdariffa), may also help reduce blood pressure. However, the evidence is limited and the effects are small.
No complementary health approach has been shown to have effects comparable to those of medicines used for high blood pressure. If you have high blood pressure, follow your health care provider's instructions on how to treat your condition. If you're considering a complementary approach, talk about it with your health care provider.